The schism begins! Orthodox Church of Florence, Italy, in protest leaves Constantinople Patriarchy and joins Russian Orthodox Church Abroad
The fallout of the global religious war started by Constantinople Patriarch Bartholomew (Istanbul) driven by ego, jealousy and greed, together with Kiev junta and US, has begun! Read my preceding FT post: Lada's Commentary! Russian Patriarch Kirill Speaks: Constantinople Patriarch Religious Schism Result of 'Global Demand to Destroy Russian Church' 
_____
LINK: Община Флоренции ушла из юрисдикции Константинополя в знак протеста против решений по Украине (RUS). Translation: Orthodox community of Florence left Constantinople Patriarchy in protest against decisions on autocephaly for Ukrainian Church.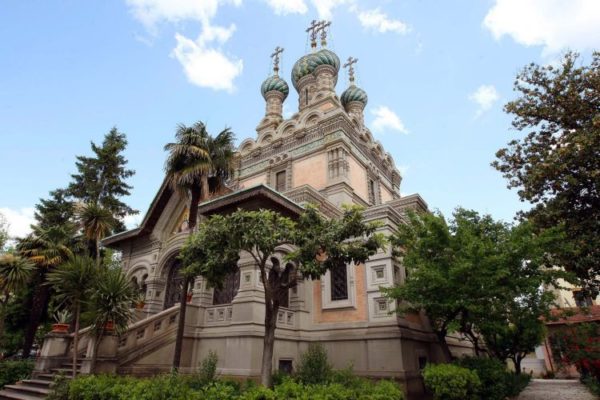 Решение об этом было принято в знак протеста против действий Фанара на Украине, пишет издание Parlons D'orthodoxie.
_____
The community said that 'they stopped understanding Constantinople Patriarch' and couldn't go on with him. Florence church now joins the Russian Orthodox Church Abroad, which is an autonomous branch of the Russian Church.
Incidentally, The Russian Church Abroad, uniting Pravoslavnie (Russian Orthodox) believers from N. America to Australia, already expressed its complete disapproval of the schism orchestrated by the Constantinople Patriarch Bartholomew. So did a number of other Eastern Orthodox churches, including the Church of Alexandria and All Africa, Church of Antioch and All East, and Church of Jerusalem.
**Unlike in Catholicism, in Orthodox Christianity each Patriarchy is autonomous and such decisions can be made collectively only. Bartholomew broke all rules and canons of the church, by acting as if he was a Pope. The problem is that his actions are fully supported by the US, as I've shown in previous post.**
How many other church communities will leave Constantinople patriarchy? Will this religious war split and weaken the global Orthodox church? Yes, it will, as this is the original design of puppet masters, in order to weaken and destroy Russia, by hitting at its mainstay spiritual foundation. But this will backfire in the end for those who have masterminded this scheme.
By latests polls, 92% of Ukrainians will stay with the Russian Church, Moscow Patriarchy, and they are ready to defend their churches and monasteries from forced takeovers planned by Kiev and Bartholomew. 
And this is just the beginning! The real fallout is only coming for the Constantinople patriarchy, Kiev junta and those who are pulling strings behind the scenes! The result may be incredibly and shockingly bad… And they don't even know what's coming to them…
.
YOU'LL FIND MY FULL ANALYTICAL REPORT HERE: 
Global Religious War for Russian Orthodox Church Has Begun! (Intel, Analysis, my advice to Russia + NEW PREDICTIONS!)
Posted on November 2, 2018, in 2) Great Balancer Weekly, 5) Behind Dark State, Geopolitical Trends, Russia, Ukraine, USA/EU/West and tagged 4D hybrid war, Constantinople patriarchy, Florence, Italy, Kiev junta, Moscow Patriarch Kirill, Russian Orthodox church, schism. Bookmark the permalink. 5 Comments.