Blog Archives
Ask Lada: This is a very sweet question, and I decided it was a great idea to answer it for everyone's benefit.
paleohippy | January 17, 2017 What I really need to know is if you hang a horse shoe on the wall, should it be up/open to hold the luck or down/open to let the luck spill out. Serious Fung Shui master practitioners need only reply :).
FIRST, A WORD ABOUT FENG SHUI
We usually spell it as Feng Shui: this is Mandarin pronunciation, as spoken on mainland, such as Beijing. However, Fung Sui (Fung Shui) is also acceptable, although not really known in the West. Fung Sui is Cantonese pronunciation, as spoken in Hong Kong.
Feng means 'wind.' The combo Feng Shui means wind-water.  In the ancient metaphorically poetic way, it symbolizes the expression of two kinds of fluid and ever-changing energy, or Chi, of our planet and everything on it. If you harness that Chi correctly, based on the wisdom of the ages, based on science, with due respect and creativity, you will get the result, manifest as harmony between your inner and outer worlds.
Lada Ray's definition of Feng Shui in 5D:

The harmonization of your inner energy with that of your surrounding environment, taking into account the flow of both seen and unseen energies. 
'Good Feng Shui signifies perfect alignment between inner and outer worlds.' Lada Ray
Read more: Lada Ray Feng Shui
Incidentally, those who read my novel THE EARTH SHIFTER, and/or those who know some in-depth ancient schools of feng shui, not usually taught today, will know about the three layers of existence, corresponding with three types of energy and three types of luck:
heavenly – mankind – earthly
Why is this important? You'll see below.
HOW TO BEST HANG YOUR HORSESHOE: FACING UP OR DOWN?
Believe it or not, both ways are equally good and auspicious. Hanging the horseshoe facing up is more of a Western and Russian way, although I've seen it done both ways in Europe. Hung with its opening facing up, the horseshoe collects the HEAVEN LUCK, falling from the sky, so to speak. It acts like a purse, gathering it inside and holding it in for you to tap into every time you open or close your front door, or every time you go by. Such as here:
This second example is a traditional Russian horseshoe, hand-carved out of birch bark. The inscription in ancient Rus script reads, 'FOR LUCK' :
And this decorative Spanish horseshoe is inverted to look down:
When the horseshoe is inverted to look down, it capitalizes most on EARTHLY LUCK. It acts as a magnet, pulling the surrounding earthly luck up into it. Then, when you open your door, it spills the luck to your doorstep. In other words, it acts as a constant supplier of luck, into which you step and bring with you every time you go in or out.
Incidentally, the horseshoe should best be hung on your front door, although some do hang it on the wall or above windows, as well.
Chinese usually hang the horseshoe facing down, which is the earthly-luck way of doing it – it is the Feng Shui way.
As you see, when it comes to the benevolent horseshoe, you really can't go wrong!
Horses are considered one of the luckiest animals, and symbols of many good things: from victory to luck and wealth, from freedom to yang energy and great accomplishment.
To me, hanging a horseshoe, associated with the lucky horse, is one of the most charming customs spanning many world cultures. Enjoy!
.
Lada Ray's Signature Classic:
Your Personal Feng Shui Empowerment & Success Report
​
BIG CHINESE NEW YEAR OF THE DOG SALE! 
More info: 
2016-17 LIFE-SHIFTING CONSULTATION 
& RITUALS
Chinese New Year of the Fire Rooster starts on January 28, 2017
Powerful, yet easy to use! No special Feng Shui and spiritual knowledge or training required! Complete instructions enclosed with each ritual and cure! Awesome as gifts, too! Download to your computer, your choice of PDF or Word doc (or both).
$11.88 WISH BIRD RITUAL by Feng Shui Master Lada Ray
to usher in fabulous luck & manifest your heartfelt wishes
(including sale of a home, relocation, personal growth & more)
Who doesn't like birds! In this very special edition, Lada Ray shares her favorite Wish Bird Ritual. Based on Feng Shui and Chinese lore, it far surpasses the Chinese and Asian cultures.
Lada Ray created this very special ritual, combining the wisdom of many cultures, including Russian, Western, plus shamanic cultures of Siberia and America, and borrowing the very best from each. The ritual is fun to do, it's suitable for any age and can be performed together with your children. No special knowledge or training required!
Lada will guide you through preparations, bird symbolism, keys to success, and explain in detail how to perform the ritual. Includes gorgeous pictures and examples.
$3.88 MEDICINE BUDDHA: mantra for healing & to dispel negative energy 
Medicine Buddha, always depicted in indigo blue (lapiz lazuli) color, is a powerful Buddhist deity, responsible for healing
Based on esoteric Buddhist remedy for better health and to dissolve illness/negativity, be it physical, emotional, mental or spiritual. It can be used any time, by anyone, anywhere. Through this mantra you can benefit yourself, your loved ones, the suffering people of the world, animals, nature, and/or Mother Earth as a whole. Through Feng Shui we also use it to protect our home against the adverse energy of illness and negative energy, benefiting all the residents.
Lada Ray has created this powerful cure for you, including: how to best use it in 2017, the Year of the Rooster; how to manifest the desired result, visualization, altar, Feng Shui & Eastern numerology tips. Priced at only $3.88 so more people can benefit from it!
.
$69.88 NEWLY EXPANDED! 
Try it – it's great value & lots of fun!
Great for beginners & Feng Shui connoisseurs alike!
No special training required!
Complete instructions & Feng Shui crash course included!
.
********
Visit LadaRay.com
Subscribe to Lada Ray YT Channel!
Support Lada's FREE articles & reports on FuturisTrendcast & YT: DONATE HERE!
Follow!   FuturisTrendcast   Twitter@LadaTweets  YT   G+   LadaRayBlog
Hello, dear friends,
It's time to pop some virtual champagne and say a toast!
Lada Ray is celebrating 5 Years with WordPress!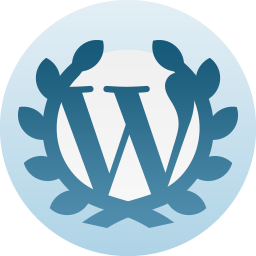 Happy 5th Anniversary with WordPress.com!
Thanks for flying with us. Keep up the good blogging.
It all began 5 years ago, in November 2011, with Lada Ray Blog – a humble author's blog.
Two years later, in the end of 2013, anticipating what was about to happen in Ukraine, I started FuturisTrendcast, which became active as soon as the events in Kiev escalated. As of March 1, 2014, FuturisTrendcast had a mere 10 followers, 2,000 clicks and 500 blog visits.
Less than 3 years later, FuturisTrendcast has over 17,000 followers from more than 80 countries, and it is closing in on 800,000 visits.
What's up: lots of breaking news and announcements!
I have taken a few days off after all the hard work associated with US Elections and Trump /Hillary predictions. I have to say, unusually for me, I felt exhausted.
First of, all my US Elections predictions have come true. Some additional ones are beginning to manifest.
Those who are new or those who haven't had the chance yet, please listen to my FREE US Elections and US future predictions videos on YouTube (please make sure to like these videos, comment and subscribe to my channel!).
Listen FREE on YouTube!
LADA RAY'S FINAL US ELECTION PREDICTIONS P1 (ADDENDUM to EarthShiftReport16: US ELECTIONS)
If you haven't yet, please donate & listen to whole ESR16 (main 2-part report + 2-part addendum):
The new NO. 1 Earth Shift Report BESTSELLER!
EARTH SHIFT REPORT 16: US ELECTIONS & WHAT WILL HAPPEN AFTER
More links and info about both main report and addendum, plus links to free YT videos are in these two FT posts:
Many of you have donated and listened to EARTH SHIFT REPORT 16: US ELECTIONS & WHAT WILL HAPPEN AFTER. For the first time ever, it has overtaken the Earth Shift Report follower favorite and our perennial bestseller EARTH SHIFT VIDEO REPORT 4: ALIEN TECHNOLOGY & NEW RUSSIAN WEAPONS for the No.1 Bestseller spot!
 A sincere THANK YOU and THUMBS UP to all those who have generously donated, and those who supported EARTH SHIFT REPORT 16 and Earth Shift Reports in general this year!
YOU ALL ROCK! 
Your donations help us tremendously to continue our work and to offset some of our security and equipment expenses. They also provide a much-needed encouragement and support, helping us to keep going, despite all the obstacles, trolls and hacks!
There is more!
Dear loyal supporters, please read about the upcoming VIP gifts at the bottom!
BREAKING GLOBAL EVENTS GALORE COMING YOUR WAY!
There are many major Earth Shifting events that have happened and continue happening all around the world. While we all were fixated on US elections, presidential elections took place in Bulgaria and Moldova; in both pro-Russian candidates led the electoral race.
Breaking news: the new Moldova President-elect is pro-Russian Igor Dodon!
Meanwhile, the presidential elections in the breakaway Pridnestrovie (Transnistria) are also nearing.
For much more about what's happening in Moldova, Pridnestrovie and the pivotal, yet convoluted, Black Sea region read: Earth Shift Report 8: BLACK SEA GAMBIT.
While we all followed US Elections, the Idiocracy+ dumb and dumber in power in Kiev managed to almost get Ukraine into a war with Belarus, and they succeeded in getting themselves into very hot waters with Trump, even before he took office. Ukraine is facing a devastatingly cold and disastrous winter, Kiev junta is on its last legs and for the first time since 2014 coup, a genuine revolt is brewing.
All the above is happening just as I predicted in 2014 and 2015!
Meantime, in Moscow, St. Pete, Crimea and Donetsk major terrorist plots have been uncovered by FSB and MGB (MSS of DPR).
At the same time, the Carlsen – Karjakin 2016 World Chess Championship is taking place in NYC. Already dubbed 'the Chess Cold War,' it has more geopolitical stories to tell than appears on the surface. By the way, I have a prediction regarding the outcome of this record-setting match.
All these events deserve separate articles and videos. I'll be coming out with posts and YT videos this week and next, where I'll tell you all about these events, with additional predictions! Sometimes I may have to post 2 articles and/or videos per day to catch up on everything important!
Please stay tuned and don't miss anything!
HOLIDAY SEASON IS COMING
AND WE WANT TO GIVE BACK TO OUR WONDERFUL FOLLOWERS! 
I
As I mentioned previously, I much value loyalty, generosity and high, positive energy. Therefore, as previously promised, we will have some gifts delivered via email to our VIP contributors and supporters over the Holidays.
These gifts are our heartfelt thank you for those who have been long-term and most loyal supporters of Lada's work through liking, commenting, helping and promoting, those wonderfully loyal followers who have been donating monthly, and those generous people who have been donating substantial amounts multiple times.
If you are in one or more of the above categories, please make sure Lada Ray email (which you should know) is on your accepted list and make sure your email accepts bcc list emails (we go either by Paypal or FT email you provided). Depending on your email provider, there is a chance that our bcc email may end up in your spam folder, so please check you spam folder periodically during this Holiday Season!
The emails will be entitled VIP GIFT from LADA RAY.
But that's not all! We'll have FREE gifts for everyone!
So not to miss anything, subscribe to FuturisTrendcast, follow Lada Ray on YT and @LadaTweets on Twitter, and explore the constantly updated free pages on LadaRay.com!
II
Much more coming your way…
We are approaching the Year 2017, which is ranked as Year No.1 in numerology. It is also the Year of the Rooster, according to the Chinese Horoscope. Per my predictions in EARTH SHIFT REPORT 16, we are approaching the most important and Earth Shifting time of this decade and beyond, when new events and breakthrough changes will continue accelerating. 2017-18 will be pivotal years for humanity and for each of us.
There are few more practical earthly wisdom systems than Feng Shui. It works with you to co-create a more secure and fulfilled life. I feel that this is a great time to share more of my feng shui knowledge with you all. This knowledge will serve you well and it will become exceedingly valuable during the upcoming Earth Shift turmoils. (As some of you may know, I am internationally certified Feng Shui Master: MORE).
I am working on expanding, and adding more crucial info to my signature Your Personal Feng Shui Empowerment & Success Report by Lada Ray. The report will be enriched with additional valuable and unique advice on how to best benefit, and how to protect yourself energetically, in the upcoming Year of the Rooster.
We will also be coming up with separate Feng Shui and Energy reports, which will contain Lada Ray's advice on how to protect yourself while traveling, especially to foreign countries (which more people will be doing); how to clear and balance energy; how to protect your home and loved ones, especially, in view of the upcoming Energy Earth Shift and the associated increase in violence.
Stay tuned for the enhanced and new Feng Shui services, which will be announced by the end of November – beginning of December 2016, in time for the Holidays!
III
Lada Ray's Trendcasting, Predictions and Revelations have only begun! There is so much more where that came from!
In the Year 2017 we plan to begin
Live Lada Ray Webinars!
The first 2 webinars will come out in January and February. They will be about the Trump Revolution and what the future holds for America and the West. Official announcements about these live webinars are coming. Please stay tuned!
Another 2017 preview! Stay tuned for Lada Ray's new book, THE PUTIN ENIGMA. To answer reader questions: yes, it will be available in both ebook and paperbook (print) formats and it will be sold internationally. Preliminary release date: November 2017. More info coming next spring!
All about Lada's BOOKS.
We'll have more breaking news and captivating announcements throughout December-January.
The Age of Great Discovery and Revelation has only begun! 
Please stay tuned by subscribing to FuturisTrendcast, following Lada Ray on YT, @LadaTweets on Twitter and by exploring the many new free pages on LadaRay.com!