Blog Archives
LADA RAY INTRO
To #Jumpstart2018, I want to post something I've never done before on FuturisTrendcast. However, this topic has been on my mind for a long time and I proposed it to Ann Kreilkamp over a year ago.
The world we live in is unsustainable. The economy we brew in is a destructive disaster. Our agriculture is based on cruelty and poisons the planet. Humanity has become the force that sucks resources from our Earth and future generations, producing mountains of waste, polluting our land, oceans and air.
Some of us understand the consequences of what is happening, and we also know how to solve the problem, but very few listen. Yet, we don't give up. There are some 5D and higher-dimensional souls, who are engaged in trying to help humanity out of the downward spiral it is in, trying to shift from the gluttonous consumption paradigm to that of conservation, sustainable permaculture, honoring Mother Earth, our bodies and our future.
Oftentimes this insurmountable global work starts small. It starts by example; it starts locally. And today I want to introduce you to one such local community called Green Acres Village, and to its visionary founder, Ann Kreilkamp, Ph.D.
Ann has offered us her recent essay, written for the Permaculture Design Magazine. It was also posted on Ann's blog, Exopermaculture.com.
Dear readers, I am inviting you to step into a different world of intentional community and permaculture. You have probably heard of Eco Villages. This is a somewhat similar experiment in an alternative lifestyle and sustainable agriculture, although Eco Villages seem to me more commercial, while Green Acres — from what I see — appears a rather informal project which is hands-on and community oriented.
Another popular name used for such projects is 'Intentional Community.' There are many types of intentional communities, but usually they are based on shared spiritual, lifestyle and/or life mission principles.
Soul level and calibrations
Knowing me, you probably are wondering if I calibrated all that, and if so, what soul level and calibrations such intentional communities would be.
I will tell you that 'Intentional Community' as an idea is a typical 5D experiment. The intentional community concept, in its ideal form, calibrates at 510 – LOVE.
(Mind you, various 3D manifestations of said idea would calibrate differently, based on cumulative calibrations of the people involved. Most would be lower than the ideal, as unfortunately many humans do calibrate lower).
My goal in posting this on FuturisTrendcast
You've heard me talk about multidimensional universe and different dimensions. I often talk about 5D and why it is necessary for human consciousness to make a leap, and SHIFT into that higher dimension. You heard me explain this in the course of the Earth Shift Webinars, in LadaRay.com FREE Multidimensional section, in FuturisTrendcast posts, and throughout my Personal Consultations.
Today, I want to show you what 5D consciousness may look like in practice.
Please always remember that the key words for 5D are: cooperation, community, sustainability, honoring and living in harmony with Mother Earth, positivity, willingness, healing, hope and love. 
The project we are talking about, Green Acres Village, is a 5th Dimension project. This is why it caught my eye and this is why I wanted to feature it on FuturisTrendcast.
Through this post I want to demonstrate to you a practical experience of what a 5D consciousness community, trying to manifest in our 3D reality, may look like. Not everything is smooth and not everything may work out the way it's envisioned. But that is the nature of our 3D here and now, fully-incarnated experience.
Dear readers, please let us know in comments what you think.
THRESHOLDS IN TIME AND SPACE
Visioning a Multidimensional Permaculture Paradigm
by Ann Kreilkamp
MINI-POLL!
Before we proceed, I have a favor to ask of my valued readers and followers! This is a new interview format. I want to conduct a mini-poll, which will help me determine whether to do more of these in the future, or not. I greatly appreciate your input. Feel free to answer all or some of these questions:
1. Do you prefer my Interviews in Video or Audio format?
2. Do you like the format of the video interview below?
3. How do you like my audio interview format with The Plane Truth/Time Monk Radio? Check out examples: single Excerpt AND my full recent interview: Shifting Energies, Dark Cabals, and a Rebalancing World –with Lada Ray.
4. How do you like my dialogue with Az format? Such as in the YT excerpt HERE, and such as in WEBINARS.
5. Do you subscribe to Lada Ray YouTube Channel?
6. Do you subscribe to FuturisTrendcast?
Please post your answers in COMMENTS! Thank you!
~~~~~~~
New VIDEO interview 'Lada Ray: Russia The Great Balancer'
I had previously refused video interviews and did only audio, till recently. This is my first video interview in a long time. Shall we call it a rehearsal? Let's see how it came out.
My host Denny Hunt took quite a poetic license with the intro. Many thanks to Denny for a beautiful choice of music: one of the best lyrical songs ever written: #Moscownights.
And thanks for the wonderful words and heartfelt introduction!
In the interview we discuss why some people in the West feel a mysterious connection to Russia when they seemingly have no Russian heritage. What is behind this attraction — past lives? Or is it the fact that people are awakening to the fact that Russia – The Great Balancer is the only force on the planet which can provide stability and balance? We also discuss: the forbidden history of Russia and how the history of the world was falsified; The New Chronology by Fomenko and Nosovsky, and how and why 1000 years were added to the so-called 'medieval times' in the West, while Russian history was simultaneously shortened by a 1000 years or more. We have even ventured into Denny's own Russian past lives (which explains his mystical attraction to Russia), and mentioned a few of my past lives…
I'd promised the New Chronology link to my interviewer, and here it is: chronologia.org (Fomenko/Nosovsky New Chronology). Incidentally, this link does appear on FT RESOURCES page on top navigation bar. Who knows what other treasures you may uncover there, if you really look. 😉
If you have a YouTube account, you may want to like this interview by clicking HERE!
Also, you can watch this lively, interactive interview directly on YouTube  https://www.youtube.com/watch?v=t43zsS7RHbY&feature=youtu.be
This interview: 'Lada Ray: Russia The Great Balancer' has also been posted on Denny Hunt's WhyIsThisTrue? site: http://www.whyisthistrue.com/lada-ray-russia-the-great-bal…/
Subscribers to Lada Ray YoutTube Channel  can access this video interview at any time via Lada Ray page by scrolling down to Lada Ray Interviews Playlist. In this playlist you'll also find my other interviews and interview excerpts.
I am also including an abbreviated version of the YT Video Description for those who want these links and reference. The links include my Predictions pages and articles referenced in the interview.
Published on Aug 1, 2017
Lada Ray Russia/ The Great Balancer 30July2017
Welcome Lada Ray the voice for
Russia as the Great Balancer
Lada Ray, M.A.
Creator of the Earth Shift — Great Balancer,
Multi-Dimensional & Quantum/Geo Calibrations Theories
Internationally recognized for her accurate global predictions

Quantum Futurist & Trendcaster

Internationally Certified Feng Shui Master

Geopolitical Analyst

Financial Consultant

Author

Claircognizant Empath
Intellect Shifter & ​Earth Shifter
EARTH SHIFT WEBINARS http://ladarayinfo.weebly.com/webinar…
EARTH SHIFT REPORTS http://ladarayinfo.weebly.com/earth-s…
FuturisTrendcast https://futuristrendcast.wordpress.com/
LadaRay.com http://ladaray.com/
Lada Ray YT https://www.youtube.com/LadaRay
Twitter https://twitter.com/LadaTweets
Facebook https://www.facebook.com/Futuristrend…
Lada's signature theories on LadaRay.com:
Earth Shift System, Multidimensional Universe and Russia the Great Balancer http://ladarayinfo.weebly.com/earth-s…
Lada Ray Predictions links:
On FuturisTrendcast https://futuristrendcast.wordpress.co…
On LadaRay.com http://ladarayinfo.weebly.com/trends-…
Anyone interested can go to the above links for various predictions. Many more predictions are found in each Earth Shift Report and Earth Shift Webinar, as well as many FuturisTrendcast (FT) articles.
Look for predictive articles under FT CATEGORIES:
Predictions 2012
Predictions 2013
Predictions 2014 & Long-Term (LATEST ARE HERE)
FT articles applicable to both Russia and the Goddess/sacred feminine discussions:
Forbidden History: Russian Truth Code and Goddess Lada https://futuristrendcast.wordpress.co…
Forbidden History: Are Scandinavians Slavs?
https://futuristrendcast.wordpress.co…
Overall, FuturisTrendcast has nearly 700 Lada Ray articles (and growing!) on topics ranging from geopolitics and forbidden history, to Earth Shift, quantum calibrations and multidimensional universe. I encourage everyone to explore them! New original Lada Ray articles and important updates are posted several times a week!
~~~~~~~~~~~~~~~~~~~~~~~~~~~~~~~~~~~~~~~~~~~~~~~~~
Subscribe to EARTH SHIFT WEBINARS!
​​​​Save $56 on 3 WEBINAR SERIES (ESW2, ESW3, ESW4 + FREE bonus ESW5) — and get the full picture!
Order individual webinars:
ESW2: INVERTED COLLAPSE – now live!
ESW3: THE FUTURE OF MONEY – now live!
ESW4: LADA RAY PERIOD 8 GLOBAL PREDICTIONS – coming next!
New page for the FREE ​EARTH SHIFT WEBINAR 5: LADA RAY LIVE Q&A
In today's hugely surprise announcement, the Head of Donetsk People's Republic (DPR) Alexandr Zakharchenko announced the creation of the new sovereign state of Malorossia, to replace the failing state of Ukraine. The announcement was made in the presence of representatives of all remaining 19 regions of Ukraine.
Video with full Malorossia announcement by Zakharchenko:
Malorossia translates correctly as 'Russia Minor' (not 'little Russia' as some do). This designation was assigned to differentiate it from the Great Russia, or basically, today's Russia. The Malorossia region within the Russian Empire was formed by Catherine the Great around central, and partially, western regions of what we call today 'Ukraine.' The historic Novorossia (New Russia) was formed our of southern and eastern regions of today's Ukraine, also by  Catherine the Great.
The proposed flag of Malorossia will resemble the historic flag during Bogdan Khmelnitsky's rule of Malorossia. The national hero of Ukraine, Cossack leader Bogdan Khmelnitsky, approached Catherine the Great, asking her to accept Malorossia along with ancestral Cossack territories called Zaporozhie (hence 'Zaporozhskie kozaki' – cossacks) as part of Russia. This offer of becoming a subject of the Russian State, in exchange for military protection against the Ottoman Empire's, Crimean Tartar, Polish, Vatican and general Western invasions, was accepted. What we now call central and parts of western Ukraine became the new subject of the Russian Empire. By choosing the name Malorossia and the flag of Bogdan Khmelnitsky, the hint is made that eventually Malorossia aims at re-joining Russia.
Zakharchenko even identified the term: 3 years. During these three years DPR, with the help of experts from Russia, Belarus and other countries intends to form tribunals for crimes against humanity and treason committed by various Ukrainian elites. Zakharchenko has stated that Russia will be asked to extradite ex-president of Ukraine Yanukovich, to be tried in Malorossia. Others to be put on trial after the transition occurs are Poroshenko, Turchinov, Yatsenyuk and a long list of others. The crimes of Kiev and associated nazi battalions and organizations to be exposed, including the ATO and the genocide of the Donbass people, the burning of people in Odessa, and others.
Zakharchenko announced that Malorossia will encompass all oblasts of former Ukraine, excluding Crimea. It is to become a direct opposite alternative of the existing ukro-nazi state formed under the Kiev junta. It will be a non-fascist, free of oligarchs, democratically loose confederation of former Ukraine's territories, with only the flag, army and federal finances concentrated in the hands of the state, and with a lot of power left in the hands of local authorities. The principles on which the new Malorossia state is to be formed are friendship and mutual cooperation. (Remember, these are the 5D principles!). As opposed to dominant around the world and in today's Ukraine, exploitation, oppression and inequality.
Most importantly,  The new Malorossia project offers the citizens of Ukraine a clear alternative: to be again friendly and close to Russia, something that the Kiev junta has completely denied its population.
Zakharchenko proposes the rule of direct democracy. The decision to join Malorossia has to be up to each citizen and each oblast of Ukraine. For that, internationally monitored referendums have to be held in each region, city and oblast of Ukraine. Let the people speak, the right they have been denied under Poroshenko Kiev regime.
Zakharchenko declaration implies that the new state of Malorossia is to become the rightful heir to the former, pre-Kiev-junta Ukraine. The capital of Malorossia is to be in Donetsk, and Kiev is to simply remain a cultural and historic center.
LADA'S 2 CENTS
It's clear that both Russia and Donbass are searching for a new and more successful format for the future of the territory we so far call Ukraine.
I like the new proposal. It makes perfect sense, helps exit the dead-end Minsk talks. Via an electric shock, it awakens certain processes and creative juices, and gives hope to the long-suffering population of Donbass. It also challenges the West, as well as Russia, to respond and act. It also establishes the fact that Donetsk is a subject, not an object, of global politics and various negotiations. It affirms that Donetsk wants to lead, not to tag along. I like it, and I wish them all the success with the Malorossia project. It has a future.
Another thing that comes to mind is that this announcement has taken Kiev and just about anyone in the world by huge surprise.
But it wasn't really a surprise. First, remember what I'd told you since February 4, 2017 in  Webinar 1: Will Trump Survive his First Term? I said that US was preparing and looking for ways to quietly disengage from Ukraine, without losing face. Remember I described the Kissinger Plan for Ukraine and post-Soviet Space?
What is happening here, and what happened recently, as I described in: Moldova President Igor Dodon Issues Bold Indictment to the West. Ukraine update  — these things are closely related.
The old borders and outdated geopolitical formats, which failed to withstand the test of time, won't work any more. We are in the midst of the Great Earth Shift. Anything that hasn't been well conceived, such as the slapped together controversial territory called Ukraine, can and will be swept away. New borders, states and new international formats have to emerge, and they are doing so.
I can also tell you that a significant chunk of those 2.5 hour closed-door negotiations between Putin and Trump at G20 in Hamburg were dedicated to Ukraine, Donbass and how to get out of this stalemate. (Read G20, Putin, Trump, Ivanka, Merkel, Xi, BRICS: Lada Ray Quantum Calibrations and Predictions!)
Warning: Zakharchenko announcement has already made a big controversial splash, including in Russia. There are forces who don't want this to happen. But a push for change is needed — very badly.
Another problem: Zakharchenko hasn't coordinated his announcement with Lugansk (LPR), which is not good. And according to some sources, it wasn't coordinated with Moscow either, which is possible, but a little hard to believe.
And problem No. 3: remember what I said in G20, Putin, Trump, Ivanka, Merkel, Xi, BRICS: Lada Ray Quantum Calibrations and Predictions! ? Russia is not in a rush to be saddled with the destroyed territory of former Ukraine and to deal with its zombified population.
Zakharchenko quote: 'We've been told by Kiev that we must return back to Ukraine. Sooner Ukraine will return to us."
Recall my timeline for Ukraine turning back to Russia: by the end of 2018. I don't mind if it takes a bit longer, as long as it's done, and done right.
GREAT NEWS!
Only a few days left to the release of 
The best news is that we are running ahead of schedule! Therefore, we plan to release it not on Sunday, July 23, as originally planned, but two days earlier, Friday, July 21! All of our 3-Webinar and ESW3 subscribers will be emailed direct link as soon as THE FUTURE OF MONEY goes live.
On that note, it'll be one-of-a-kind in the depth of insight you'll receive, and all-encompassing in the amount of information, webinar! We will cover many areas pertaining to fiat and paper currencies, gold/silver/precious metals, the mystery of fractional reserve/derivatives, digital money, 3D vs 4D money, BTC and crypto-currencies, debt, as well as real estate and investments. Lada provides her timelines and predictions, as well as answers questions and gives advice.
At $88, THE FUTURE OF MONEY is a true bargain! The things you'll learn here, perspectives you'll gain — you won't find anywhere else! If you haven't purchased it yet, the time is ripe!
All three webinars in this series have been designed in such a way so that you could purchase them and listen to them any time, anywhere — at your convenience. You can buy them any time: today, tomorrow, in two months, or in a year. They will be just as fresh and important then as they are today. However, what we cannot guarantee is that the price will remain the same; it may go up any time.
ORDER EARTH SHIFT WEBINARS!
​​​​Save $56 on 3 WEBINAR SERIES (ESW2, ESW3, ESW4 + FREE bonus ESW5) — and get the full picture!
Or order individual webinars:
ESW2: INVERTED COLLAPSE
ESW3: THE FUTURE OF MONEY
ESW4: LADA RAY PERIOD 8 GLOBAL PREDICTIONS
New from the EARTH SHIFT WEBINAR 2 INVERTED COLLAPSE 
Please share this free video and subscribe to Lada Ray YT Channel!
HEADS UP, THREE-WEBINAR SUBSCRIBERS!
On your exclusive LINKS & NEWS PAGE, we have posted an advanced update on the preliminary release dates for the upcoming Earth Shift Webinars 3 and 4, THE FUTURE OF MONEY and LADA RAY PERIOD 8 PREDICTIONS! We've also posted an advanced notice re. the FREE Live Follow-Up Q&A Webinar! Visit your LINKS Page to see this info! MORE TO COME SOON!
~~~~~~
Buy complete THREE WEBINAR SERIES — and SAVE!
Buy EARTH SHIFT WEBINAR 2 INVERTED COLLAPSE!
Buy EARTH SHIFT WEBINAR 3 THE FUTURE OF MONEY!
Buy EARTH SHIFT WEBINAR 4 LADA RAY PERIOD 8 PREDICTIONS!
GO TO ALL WEBINARS @ LadaRay.com!
Read over 600 Lada Ray's FREE articles @ https://futuristrendcast.wordpress.com/
FOLLOW LADA RAY!
Subscribe to Lada Ray YOUTUBE Channel https://www.youtube.com/LadaRay
Twitter https://twitter.com/LadaTweets
Facebook https://www.facebook.com/Futuristrend…
Follow Lada on G+ https://plus.google.com/+LadaRay
~~~~~~
This is a continuation of  #Trump and US #Syria Attack: Hate to Say I Told You So! #UnitedStatesOfAggression and the new Trump-Putin-China-Syria series. Today I want to talk about something more positive.
Lada, Russian goddess of peace, harmony and balance. Read RUSSIA – THE GREAT BALANCER  and Forbidden History: Russian Truth Code and Goddess Lada
Comment from Jimmy re. #Trump and US #Syria Attack | April 7, 2017 Hi Lada, Thank you for your analysis. I'm in a state of shock and yet I'm not. If there are any suggestions you could offer for what we can do, energy-wise, to assist Russia in holding this world together and the Earth Shift, kindly do let us know. While I may be surrounded by a lot of sleeping people, I am awake and will continue to wake those that I can.  Blessings to you!
5. In addition, we've been reminded of one more, very important point: working on our inner world, self-awakening and uplifting our personal calibration (aka, the energy we put out to the world). 
I believe it's hard (most likely, impossible) to find a better tool for accurately measuring energy vibrations in our world than Quantum and Geo Calibrations. Please check out my FREE info:
ORDER
 EARTH SHIFT REPORT 17: Quality of Life Worldwide: Lada Ray Geo Calibrations
In next post: Multidimentional Earth Shift perspective in reply to question about energy portals (or vortexes) of Syria and how they may be related to turmoils, problems with ISIS and foreign invasion. Coming later – stay tuned!
Also read:
********
Webinars     Earth Shift Report       LadaRay.com
BOOKS   EARTH SHIFT SYSTEM LINKS
RUSSIA THE GREAT BALANCER        QUANTUM CALIBRATIONS
FOLLOW  FuturisTrendcast   LadaRayChannel   Twitter  G+  LadaRayBlog
Support Lada's work: DONATE
Some people have been asking me for more information on Russian citizenship and green card (aka, permanent residency) application process. You may recall I wrote about this last year as Russia first announced the simplified Russian citizenship for those born in Russia or whose ancestors were born and lived on the territory of Russia: Russia Adopts Simplified New Citizenship Law.
The political and societal pressure has been tremendous to introduce simplified fast-track citizenship process for millions that are now awaiting their turn. A bottleneck of applicants has formed. Hundreds of thousands are applying from the West and millions more from Ukraine and post-Soviet space. This often happens to countries whose life force is on the rise, as is the case in Russia, per my predictions. Read: Mass Migration: What Happens if a Country Gains or Loses its Life Force?
Russian government is always extremely careful to give out citizenships to so many new people. I am with all those Russian politicians and personalities who urge the government to extend simplified citizenship requirements to more people, including all those who were born of the entire territory of the former USSR and/or Russian Empire. Presently, it only applies to those who can claim heritage on today's territory and within the borders of the Russian Federation. This may exclude some people who are ethnically Russian, or definitely consider themselves Russian, regardless of ethnicity, but whose ancestors may have not lived on today's territory of RF, but rather in Kiev/Malorossia, Novorossia, Lithuania or Belarus. Of course, the difficulty is that if citizenships are issued more freely to those who are from other parts of the post-Soviet space, there is a heightened risk of subversive element infiltration from Western Ukraine, Baltics and Central Asia. Therefore, extreme caution is justified.
Still, this is a big leap forward.
This breaking news is from RT. (Thanks to FT contributor Stanislav Sokolov/ Nemo for the link):
The Russian parliament is set to consider a new bill that would fast-track naturalization for people born in Russia or whose ancestors were born within the current borders of the Russian Federation.
The bill was prepared by several lawmakers from the majority party United Russia, including the head of the Lower House Committee for Eurasian Integration and Ties with Compatriots, Konstantin Zatulin, and former chief prosecutor of Crimea Natalia Poklonskaya.
In its current draft, the bill introduces changes to federal laws on citizenship and the legal status of foreign citizens, and allows people born in Russia and those who have ancestors born within the current borders to receive residence permits without having to provide documents proving they have given up their previous citizenship. The current law allows this only for those whose ancestors permanently lived within the current borders.
The sponsors of the bill said that it had been developed in accordance with a decree issued by President Vladimir Putin in late 2012. Back then, Putin ordered lawmakers to develop and pass laws that would enable citizenship to be granted faster to people of Russian heritage who want to renounce their current citizenship and move to Russia, including descendants of citizens of the Soviet Union and the Russian Empire.
In recent years, several bills have been in the works on simplifying the rules for granting citizenship to certain groups, in particular investors and people of Russian heritage – those who speak Russian, and have at least one ancestor who was a permanent resident of any area within the current borders of the Russian Federation.
In one of the latest proposals, MP Konstantin Zatulin (United Russia) proposed granting Russian citizenship to children with one Russian parent without the consent of their foreign parent, saying it would increase the legal protection of Russian citizens who live abroad.
Also, in late 2016, the legislature of St. Petersburg prepared a bill that would allow the government to issue residence permits as prizes in a free lottery for foreign citizens, much like the 'green card lottery' held annually by the US.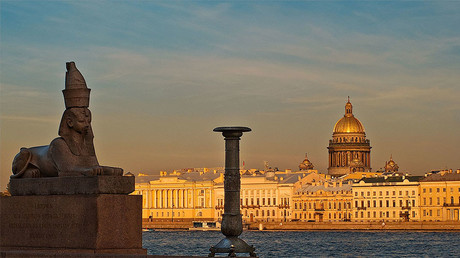 ADDED INFO:
1EarthUnited | March 12, 2017 It's good that the Russian Government is rewarding loyalty and support by repatriation of former soviet citizens in a timely manner. As the world shifts toward nationalism (in a good way), why not attract the best ppl?  Also, Russia implementing new policy: Quietly Strips Emigres of Dual Citizenship. Read more: http://forward.com/news/world/342136/russia-quietly-strips-emigres-of-dual-citizenship/
Lada Ray | March 12, 2017 Very smart. Just lately, Russians finally started doing something to ensure loyalty and commitment, and they are right. As a left over from Yeltsin's era, previously, the rules for holding Russian passport were too lax. Russia doesn't want to sell their citizenship off to the highest bidder, as some other countries are doing. Another thing: this way you know who your real friend is. Many who hold dual and triple citizenships are oligarchs and the rich. With this class of people there are always shadow globalist interests involved. Also, this hits directly some of those who emigrated in the 1990s – 2000s to Israel, US and West in general, and who retain dual citizenship just in case. There are also some notorious and clear enemies of Russia, who reside permanently in the West and hold Russian citizenship to travel back freely, while being openly Russophobic, and possibly spies to boot. I've met such people.
Read related: 
Mass Migration: What Happens if a Country Gains or Loses its Life Force? (US, EU, Russia, China, Ukraine, Syria)
SPIRITUAL GEOPOLITICS: A merger between Geopolitics & Multi-Dimensional Consciousness
Breaking News: Russia Adopts Simplified New Citizenship Law
DPR ultimatum to oligarchs: Pay taxes or nationalization. Russia recognizes LDPR passports; to introduce visa regime for Ukraine
ANNOUNCEMENTS!
NEW FORBIDDEN HISTORY REPORT COMING THIS MONDAY! On Monday Lada will publish her new FREE report on the highly requested theme of Forbidden History. It will continue the hot topic raised in one of the eternally popular FT articles Forbidden History: Are Scandinavians Slavs? Stay tuned!
RE COMMENTS! The comments have been turned off for a few days, but now they are back online. Please leave comments responsibly and according to BLOG RULES. Any trolling, frivolous or off-topic comments will be deleted. Trolls or shills, as always, will be banned without second glance. Comment section on FT is reserved as a forum for relevant on-topic discussion and support of Lada Ray and her work. FT Comment section is NOT an external link bank; therefore, links will be published only when they are highly relevant to the subject at hand and only from approved by Lada Ray and her moderator Az reputable sources. We do not guarantee your link and/or your comment containing such link, will be published. Exceptions are the official FT Contributors (Stanislav/Nemo, 1EarthUnited/Maddie, Kauilapele/KP, Masaki/Akaida1) as well as our recommended sources (RT, News Front, Official President of Russia Site, and a few others listed in RESOURCES), whose links are allowed. When in doubt, don't include a link with your comment. We always welcome on-topic discussion and supportive, positive comments!
 ******
Lada Ray Webinar on Trump:
Impartial, non-partisan truth and spot-on predictions
Donald Trump is very important for Earth Shift and next several years of geopolitical development 
It appears I forgot to mention something important about the upcoming Lada Ray Webinar 1 on Trump. The thing is that many of my followers should know, but perhaps some forget, that I am a completely non-partisan, impartial and detached observer.
I look at the events not from the perspective of whether republicans or democrats should win, whether the left or right agenda is better. I also don't get into most of the petty arguments out there, unless I have to.
My view is that of whether a person, country, or event benefits the life on our planet, whether it supports positive human development, advancement of the Earth Shift and consciousness, or not. All my work, including the books and webinars I plan for this year and next, is about that.
This is the perspective from which we will be approaching the upcoming Webinar 1 on Trump. In this webinar I promised to tell you the entire truth of how I foresee the development of the Trump presidency, how it will impact the world and every one of us. I also promised to reveal my predictions and intel I wouldn't normally share with the public in general.
If you have followed me even for a short while, you know how right on the money my predictions are. Therefore, you should know how valuable everything I'm about to share with you can be.
Donald Trump is very important to the ongoing Earth Shift and geopolitical development in the next several years. However, if you want an ecstatic Trump fan club, this is not the place.
But if you really want to know what the future holds, if you want the whole truth and nothing but the truth – with all its positives and negatives – Lada Ray Webinar is the place to be.
P.S. Incidentally, big developments during yesterday's Putin's visit to Hungary. Also, lots of huge developments in Ukraine, Moldova and Pridnestrovie. Some of this I'll mention in the Trump webinar and some will be brought up in the upcoming webinar on Ukraine and Eastern Europe!
One day left to the first Lada Ray Webinar:
 How Trump presidency will impact the world: Lada Ray Exclusive Trendcast & Predictions for the next 2-3 years. USA, Russia, EU, Ukraine, Syria, Middle East, Eurasia and more will be discussed. The webinar will include a discussion of the secret Kissinger plan, how this plan confirms the ongoing Earth Shift, and how Lada sees its outcome. 
We have over 80 people, with only a few spots left – not bad for the first event!
Thank you to all those who signed up!
See you all at: 4pm EST tomorrow, Saturday, February 4, 2017!
Please make sure you follow the log-in link included in your official invitation! 
For FAQ, how to log into the event and how to ask questions read:
COMPLETE WEBINAR INSTRUCTIONS AND Q&A
If you still want to grab that last spot, please sign up – we'll rush your instructions and personal confirmation!
There are many of those who cannot make it, or who prefer to listen or watch at their leisure. For you, the webinar will be available for purchase as early as February 5 – same place: WEBINARS!
LADA RAY:
Noeline, your sensitivity to energy is admirable. I do understand how you feel. The physical existence for which we, as humans, chose to incarnate can often get both hard and tiring for those who see more than others.
Charging up our batteries directly through the universal energy would be ideal, and there are those among humans who dream of it. This is understandable longing for something purer and better. However, it is also naive.
In order to stop eating the way humans do as a rule, humanity should be at a completely different level of development. Beings in other, higher dimensions do exist this way. In the fully incarnated physical form we cannot.
Yes, it is true that humanity is slowly progressing towards a higher consciousness. As it does, a deeper understanding of how to eat better, healthier and so not to cause harm to others, emerges.
But it's also true that in this Third Dimension (3D) experience we unavoidably become a part of the physical life-death-rebirth cycle.
This is not to denigrate 3D in any shape or form. 3D on Planet Earth is a grand experiment in the expansion of consciousness and full physical incarnation, which is highly valued in the Universe as a whole. Why is that? This is a separate discussion, which I want to have some other time.
The truth is that even at this level of human consciousness, we all also live of the energy of water we drink. We absorb (feed on) the sun energy, the moon energy, and the energy of rivers, seas, forests, wind, etc. In addition to liquid and solid foods, this is part of our charging and nutrition. It is a complete cosmic ecological system designed to sustain life in the Earthly realm of 3D.
But it's also naive to think anything is free. In order to get anything, one way or another you have to contribute back (pay back) something valuable through your service and your very existence. The higher-dimensional beings, who charge (feed) through a direct energy exchange, do not get this 'free' energy for free either. They pay back through their participation in the creation, maintenance, cleaning, fixing, expansion, contraction, etc., of the Universe. Some higher-dimensional beings choose to incarnate on Earth to contribute through teaching, wayshowing, leading, and support of others.
Generally, no other being in the Universe questions the fact that they have to give back. Strangely (there is a reason for that), only humans question why and whether they must share and contribute. And only humans dream of getting something for nothing.
Therefore, the issue I have raised in: Truth about meat and dairy farms. Are organic dairy products 'humane'? Lada's tips on going vegan, is not meant to call on humans to starve to death, or to become something that for the majority of us, who lead active and productive lives among other humans, isn't feasible, or even logical.
Sure, there are 5 or 6 yogi in the Himalayas who are able to sustain themselves on sun and air, while meditating. For the rest of the 7 billion on the planet this isn't an option because our activity goes beyond meditation.
The issue I have raised is only in part about our personal physical health, well-being, as well as emotional and ethical balance.
Even more so, it is a spiritual issue. It is the issue of practical human evolution.
A physician would give an oath to 'first do no harm.' For some incomprehensible reason humans assume that they own everything on Planet Earth, including animals, plants, natural resources, air and sun. They assume that they can do as they please with all the resources on our planet. This includes killing or causing pain to other humans and to innocent animals.
Great spiritual teachers always talked about treading softly on our planet, causing as little disruption through our existence as possible. I call it leaving a light footprint. I have always tried to live my life this way. This includes 'first doing no harm' to anyone or anything.
Unfortunately, most humans do just the opposite. Being as loud and as disruptive as possible seems to be the goal of many. It's especially visible in the US: loud snow blowers, loud leaf blowers, gas guzzlers, unnecessary machines of all kinds. Loud noises they call 'music,' loud (illegal) 4th of July fireworks…Whatever happened to the good old physical exercise and working with your hands? Whatever happened to respecting other human beings around you?
It's not just the US: many Asian countries try to outdo the US in every way possible. At the core of the problem is human fear, greed and pride – a desire to keep up with the proverbial Joneses.
What I am proposing is teaching ourselves how to live our daily lives leaving a light footprint. Living the kind of life that is good for our souls. It's the opposite to what the majority is doing: living a life that may temporarily feel good physically and emotionally, but that camouflages an enormous void inside.
Part of the evolution of a human soul should be living consciously, taking only what you need and no more, and trying not to cause harm to anyone, including innocent animals who cannot protect themselves.
P.S. Anticipating a possible question… Incidentally, humans also feed of the energy of each other. This process occurs a lot more frequently than many think. This can be productive and empowering to each party involved, or at least neutral to the source. But it can also be predatory, or vampirical, when one wants to take, but give nothing back. This is yet another separate and very interesting discussion, for another time.
There is another process, when adverse human energy has to be cleansed, collected and/or absorbed by someone so the world can continue spinning. Empaths and Incarnated Angels are often tasked with taking on humans' adverse energy. Not an easy feat and also a subject of a separate discussion. Stay tuned!
For more read on LadaRay.com:  EARTH SHIFT SYSTEM
GUIDE TO MULTI-DIMENSIONAL UNIVERSE 
SPIRITUAL GEOPOLITICS & LIFE FORCE
********
There's still time to sign up for
LIVE LADA RAY WEBINAR 1
How Trump presidency will impact the world: Lada Ray Exclusive Trendcast & Predictions for the next 2-3 years.
*** 
FuturisTrendcast     Earth Shift Report     Lada Ray Channel
LadaRay.com    Twitter @LadaTweets     G+
Your purchases help us continue delivering FREE content!
ORDER FOR THE CHINESE NEW YEAR OF THE FIRE ROOSTER!
Your Personal Feng Shui Empowerment & Success Report by Lada Ray
LADA RAY'S LIFE-SHIFTING RITUALS & CURES – new spectacular stuff soon! 
Dear friends, this kind of post isn't usually a focus of FuturisTrendcast, although it should be, as it is something that will become a bigger and bigger trend in the future, as consciousness of our planet grows and expands. It is also a part, yet undocumented, of my Multidimensional and Earth Shift theories.
As humanity progresses towards the EARTH SHIFT of human consciousness,
the realization of the inconvenient truth: that humans are cruel to animals
and a growing desire not to harm animals and nature
are to become a major developing global trend! 
I intend to speak about the issues of humanity, love and appreciation for our Mother Earth and nature in the future. This is a two-part series of first posts of this nature. I have published them on LadaRay Blog.
The first post is entitled The truth about the cruel price of your meat and milk. 
Here is a brief excerpt:
Deliberate cruelty, greed, gluttony and robbing others to enrich themselves: humans do this to each other, and to poor, innocent animals of Planet Earth.
Want your meat and your milk? This is what happens behind the scenes…
THE CRUEL PRICE OF MILK: cows and goats are artificially impregnated. Newly born baby animals are taken away from their mothers at birth, without allowing them to experience their mother's love, so that humans could milk cows and goats for milk, yogurt, cheese and butter. Then helpless, hungry and terrified baby animals are sold for meat!
This is tweeted by a my Tweepal Maryanne (god bless her for her effort to help innocent animals who cannot help themselves).
Did you know….Mother goats do not forget the sound of their kids' voices…even up to 17 months after they have been separated #Farm365
Complete post, plus positive animal rescue videos from Doreen Virtue
The follow up is my reply to a reader question, and I am posting most of it here: 
Are organic dairy products 'humane'? And Lada's tips on going vegan (includes my tips and a video from one of my recommended YT channels).
Excerpt: 
Lada's answer
They are likely better, but unfortunately still commercial, and therefore, the same applies: animals are artificially impregnated and babies are sacrificed so humans can have their milk. Organic doesn't guarantee – and doesn't really imply – 'humane' or 'fair' to animals.
I've tried our local organic, 'humane' yogurt and eggs for a while, which are sold at our local organic health food coop. I trust the people and the store very much. It's one of the best health food markets I've ever seen, and I've shopped everywhere.
I'm not an egg person at all, but I did want some yogurt in my diet. But recently I stopped doing that as well. Alas, there is no other way of getting a cow's or goat's milk, other than depriving the babies of it. Or mama-animals have to be pumped with drugs so they overproduce milk. And we then drink or eat all that! So, our own health and well-being are also a question. Plus, the fact that babies, especially baby boys, are sold for highly priced meat is too well-known.
There are good vegan milk alternatives: almond, soy, coconut, cashew. As an example, in the US they are sold in stores like Wegmans, Whole Foods, and local health food stores.
You can also make your own vegan milk, yogurt and even vegan cheese. Home made vegan cheese is actually 'a thing.'
I was vegan for years, well before it was fashionable and when the label used was 'vegetarian.' It just felt right. Then, there was a lapse when I tried all kinds of foods due to frequent moves and travel. I'm now getting back to vegan lifestyle, gradually.
For those who follow my Multidimensional and Earth Shift theories, vegan lifestyle corresponds with the 5th Dimension (5D).
I am now trying some great old and new recipes. If there is an interest, I'll eventually post some recipes I'm presently re-learning.
I know it's not for everyone, and no judgement at all. But those who prefer not to cause harm to animals and nature, are welcome to try.
For those who want to transition, the idea is to do it very slowly and gradually, so there is no discomfort to the system. Stay positive, gentle and non-judgmental to yourself.
Wishing everyone well.
P.S. There are many vegan videos on YouTube. I might share some in the future. Here is one example:
9 Practical Tips for Going VEGAN + Examples of Food I Eat
You may have noticed that sometimes I choose an especially interesting reader comment, which in my opinion brings up certain crucial or hard-pressing questions that need to be addressed or clarified. Often, the issues raised are highly controvercial and open to interpretation. I do suggest people read what I say carefully. We have a limitation of space for each article, but I try to say as much as possible every time. However, since it's not a large book, I can't always go as in-depth as I'd like. As any word and any hint may be subtly relevant, please do pay attention to what I say, and read between the lines!
Till today, this Q&A wasn't a formal series, but perhaps it ought to be. Let's call it 'Ask Lada' and see how my readers like it.
All posts in this series will appear under CATEGORY: Ask Lada
For now, I'll do several pilot episodes to see how it goes. The idea is for me to regularly select the most interesting question or comment that resonates with me on some level, and answer it. I will choose comments intuitively, based on prevailing energy. Because the comment thus chosen would be something many think about, it will most likely generate a lively discussion (all comments and replies are welcome, as long as they don't contain untruths, links to false, hateful or biased info, and are not disrespectful or trolling in nature. Always review BLOG RULES on top bar for more! Do let me know how you all feel about it! Is 'Ask Lada' series a good idea for FuturisTrendcast?
Without further ado,
Pope Francis and World Religions – Karma and Consciousness
(Ask Lada: Ep1)
In response to comments in my recent Putin's New Ally: Pope Francis, Noeline says: 2015/06/17 at 7:59 am
'The above comments just show how confused people are about the catholic religion in general. The celebration of mass is a satanic ritual that celebrates the eating of the body of Christ and drinking of his blood!! The current pope is a Jesuit and they cannot be trusted fullstop. The Roman Catholic Church is full of criminals that raped and abused children without any legal charge for centuries…clergy are literally protected by the state in many countries. Any child who went to a catholic school can attest to the cruelty of the nuns and brothers that taught them a pack of lies and rubbish. The incredible catholic institutions that abused vulnerable children everywhere and the truth of which is only now emerging and again has been kept secret by governments. The whole institution is evil and disempowering of the individual. Now is the time to take back our power and undo the mind control imposed on little children that has stayed with most people for life unless they wake up and start using their brains. I escaped.. I woke up! Religion is the cause of wars literally and it is about time all just understood that we are each parts of the whole and that every little action affects the whole of humanity. Our illusion is a holographic matrix…one of many matrices. President Putin has shown great intelligence in the way he has handled many serious matters recently and I doubt that he will be fooled by a Jesuit pope as he will realise that much of what has persecuted Russia in the past was caused by the Catholic Chuch perpetrated by its Jesuits.'
Lada says:
One of my tweeps tweeted me this pic:
This reminds me of the opening scene of my mystical thriller THE EARTH SHIFTER. In it, the Pope drops to his knees in front of a simple Franciscan monk, who happens to be one of the nine Earth Keepers, asking for a blessing as the end of the world nears. Such act by the Holy See completely baffles a Swiss guard, who listens in on the conversation, missing its point entirely. Read this excerpt here, or go to EXCERPTS on top bar for full list.
The important thing to remember is that everything in our 3D world, as in any dimension, is subject to a PERSPECTIVE. The 9D, 10D and 11D beings still have their own perspective. This means that, depending on your point of view, you will see the same events differently from someone who has a different perspective.
Let's just say, much of the language of global diplomacy and international relations isn't on the surface. The meeting of the Pope and Putin of which I wrote in Putin's New Ally: Pope Francis was one such meeting, when many could observe, yet miss its true meaning. Let's talk about it.
Undeniably, the history of the Catholic Church has many dark pages, and there are plenty of dark pages in the Vatican's present day reality, as well. When it comes to topics I often address, such as aggressive power grab, looting, rewriting/falsifying history, I could tell you lots of stories. The abuse of children is another such story.
That said, there are many people in the world who genuinely, from their heart, find solace and peace in believing. I think we should respect the feelings of those Catholics whose hearts and minds are pure. Christian mysticism, along with Hebrew (Kabbala) and Muslim (Sufi) mysticism, are manifestations of true religious wisdom, which rises above mundane and above the confines of any religious dogma.
I personally enjoy such wisdom, as well as religious art, architecture and music. All these are high manifestations of religions. Mother Theresa was also a devout Catholic. As anything our 3D human world produces, religions represent the entire spectrum of manifestations: from the highest in spirit to the lowest of the low.
It is a different story that those HUMANS who hold POWER in any religion may misuse this power to suppress truth and successfully cover up their evil HUMAN deeds. The fact that all the abuses of the Catholic Church are coming out now speaks volumes. We are entering the era of truth, discovery and transparency, when old power structures created by MAN for the benefit of the few will fall away, and new, more equitable global structures will be created. This will force – it already does – everyone, including Catholic Church, to abide by new rules and to respect a small person.
~~~~~~
It probably helps that I grew up in the Soviet society and in a non-religious family. This provided me with the world of freedom and safeguarded me from any childhood brainwashing. We were free to think, instead of following a dogma, be it religious or any other. The depiction of the Soviet society is completely and maliciously distorted in the West. One of the many legacies of the Soviet Union was, and still is, the most educated and the most thinking people on the planet.
As such, when we all grew up, we could freely choose WHAT to believe in and what, or who, to follow – or not. My sister became a devout Russian Orthodox. But because no one ever made her go to church on Sunday, her devotion comes from her heart.
My cosmic soul is, shall we say, too cosmic for any Earth-bound religion. But I studied shamanism with a lot of pleasure, as it rings true to me (my book THE EARTH SHIFTER is in big part about a Siberian shaman). I also studied wicca and Earth-based religions. I delve deeply into Oriental traditions, and having become Feng Shui Master in Asia, I enjoy Tibetan Buddhism and its beautiful art, spiritual music, rituals and symbolism. My hubby, who has grown up in a non-religious Chinese household, has most affinity with Zen living. Presently, I am studying the ancient Russian Vedic wisdom, which includes the cosmic truth of our origins, forbidden history and linguistics, runas, and much more. Little by little, I will share this knowledge with all in various articles and Earth Shift Reports.
As always, God is within us, and it doesn't matter if you go to church or not, or if you read the Bible or not. What matters is this: in the final analysis, it's between you and God.' Said another way: 'it's all between you and your higher self, or your higher conscience.' In the final analysis we are all ONE.
The clarity of mind that lets one see the world in true light is a must in order to discern and weigh all sides of the issue. I am endlessly grateful to the USSR, the country where I grew up, for many things. One such thing is allowing me as a child to develop freely and grow unencumbered by religious dogma. Perhaps, there was a small amount of Communist brainwashing, as it were. However, it was very minor and incomparable to the damage a Sunday school may have inflicted on fragile children's psyche. It didn't affect me; moreover many of my contemporaries think of the old USSR with great nostalgia.
At the same time, I met a lot of people who were traumatized for life by their Sunday school experience, turning rebellious or turning to alternative religions as a desperate knee jerk reaction. I really do feel for them in my heart.
With this background, let me proceed to answering the questions in the comment above.
Much of what Noeline says are true facts and I do agree with her. No, Putin isn't fooled by anything or anyone.
What has to be remembered is that history of all world's organized religions is the history of power struggle. It was often a struggle between religions (and various sects inside each religion) for global religious, economic, and geopolitical dominance.
But it was also a very brutal struggle between newer organized religions and old pagan/Earth-based and Vedic lifestyle belief systems. The latter especially applies to Christianity, including both old branches: Catholicism and Orthodoxy. Catholicism brutally eliminated competition, witches and Celtic/Druid priests and priestesses, and Orthodoxy – their competition, Vedic followers. Untold damage was done to the Russian historic records as history was re-written over and over in order to delete mentions of real events and people, substituting them with lies. Same – and worse – was happening all over Europe, which fell under the dominion of Catholicism.
Throughout centuries, this power struggle was consistently violent and blood-thirsty. This applies to Catholicism more than to others, with Judaism and Islam very violent in their own way. If we look deep into history, we'll find that Greek/Russian Orthodoxy was just as bad; however lately, Orthodoxy became a much more positive and non-destructive force.
If weighed on merit, arguably, Greek/Russian Orthodoxy, which is the older and original branch of Christianity, wasn't as violent as Catholicism. For instance, there were no witch trials and burnings, although Vedic wise men and women did get prosecuted/eliminated, their ancient wisdom substituted for new religious dogma. Moreover, Vedic traditions and rituals still had a better recognition and co-existed more peacefully with Orthodoxy, while wicca (in part, a Western branch of Vedic wisdom) till recently was entirely denied in the West. Russian Orthodoxy isn't so much into global dominance either, preferring peaceful cooperative and consultive methods of resolving problems. Overall today, Orthodoxy plays mostly a positive role in society.
Notice that I didn't include Hinduism and Buddhism in the above list – two other major world religions. Out of these, Hinduism was somewhat repressive to its own people, but wasn't aggressive or violent outwardly. Compared to the above list, Hinduism is a 'sweetie.'
~~~~~~
A glimpse of forbidden history:
Incidentally, here is a little glimpse of the ancient Vedic wisdom. Many know that there is a Hindi goddess Sarasvati. But did you know that the word 'sweetie' and 'Sarasvati' have the same root? It's the Russian word (I also call it Slavyano-Arian): 'svet.' Svet means light. The English word 'sweet' and Hindi 'Sara-svat-i' both originate from svet = light.
Moreover, the Russian word 'sviatoy' and its Spanish counterpart 'santo', Italian 'santi' and English 'saint' all come from svet = 'light.'
By the way, the dreaded nazi word 'swastika' comes from the same word 'svet.' As some may know, Hitler stole the symbol and word from the Vedic tradition, reversing the energetic plus and minus polarities of its meaning. Originally, 'svastika,' aka, 'kolovrat' in Russian, signified Sun, and in some other representations, our galaxy.
Speaking of svet. While svet signifies 'light,' another meaning is 'world.' As in 'the world full of light,' that is. There is a well-known Russian expression: beliy svet, which translates literally as the 'white world,' although it really means 'white light,' aka, the good, enlightened world; world full of love and light.
Much more Vedic linguistic wisdom coming to you in the future Earth Shift Reports. Stay tuned!
~~~~~~
Of all world religions, Buddhism is by far the most peaceful, spiritual and positive. In fact, it's the only organized world religion that NEVER had the acquisition of worldly power as its overriding goal.
As I said, this however was for centuries THE primary goal of the following religions (to various degrees and using different methods): Catholicism, Judaism and Islam.
At the same time, all organized religions also produced true mystics and people of svet = light. This should never be forgotten either! Therefore, it all ultimately boils down to people who are a part of that religion at any given time. It always goes back to individual humans, how they use their power and what their life's mission is.
Today, religious leaders can often play a positive role, if they choose to. Or at least first do no harm, according to the medical Hippocratic oath.
The reason we cannot just blankly deny any organized religion, whether it's Catholicism, Islam, Judaism, Orthodoxy, or any other, is very simple: there are billions of people on the planet who do believe and follow these religions. Simply saying to one billion Catholics: 'well, you are following a satanic cult – get over it…' I am afraid this won't work. It's much better to get in touch with the leader of that religion and tell him, 'look we can work together on making the Earthly realm we live in, a better place.' If this leader has conscience, then he can be a force for good to be reckoned with.
I think this is potentially possible with this Pope, who is Argentinian and a friend of the Argentine President Cristina Fernández de Kirchner, who in turn is Putin's personal friend. I can guarantee that Kirchner had a hand in Putin and the Pope hitting it off. Now, such dialogue was entirely impossible with the previous Pope (sorry, forget his name), who was there for 25 years and who was Polish. By a strange coincidence (not), he also happened to be rabidly russophobic.
As we see, Holy See or not, Vatican or not, it still boils down to individual people and their personal PERSPECTIVE.
Can the Vatican be reformed? Can it change to play a positive and cooperative role in society? Can the Vatican become a force for good? Can Putin change the Catholic world? And should this Pope be given a chance?
Yes, absolutely. That is, if you, me and everyone else on this planet, want to continue this Earthly 3D human experiment. I, for one, am here to help guide humanity towards the continuation of this experiment – with a much better outcome than what we may be facing today.
This means finding common ground with those who are willing to work together to create a more positive, cooperative world.
Religions, like humans, do grow up. Recall yourself when you were a toddler. Were you capricious, causing trouble for your parents? Unless you were angel incarnate like me and never caused any trouble. 😉 Then you were a 5-10-year-old and you wanted to be liked by your parents and obediently did everything they told you to do. Then you became a rebellious teen and caused much more trouble, denying everything your parents taught you. Then, you gradually grew up, becoming more responsible as you aged, acquiring more wisdom (hopefully).
Is our world a holographic matrix? Yes, it is. But as long as we have incarnated in this 3D reality, it is fully real for us. It's like saying: I won't study for this test – it's not real, it's only on paper. I am sorry, but for as long as you are in school and for as long as you want to graduate, you have to. Unless, you want to repeat the same year over and over. In earth-wide terms this is called karma. Until you've fully learned your lesson, you will be repeating this life over and over. Ouch!
You may ask whether there is a possibility of skipping grades and avoiding dealing with karma? Yes, there is. Some of us do skip grades. Only wisdom allows you to skip them. How that works is another topic. But karma is a self-regulating universal mechanism and it knows no exceptions.
Notice that my list of religions didn't include any of the Vedic, pagan and/or ancient Earth-based belief systems. If we are discussing taking our individual power back, it could well be accomplished through the original Vedic system (vedat' = 'to know' in Russian; 'vedics' means 'wise people, people in tune with the ultimate truth;' also, note the Hindi Vedas). People are awakening to that, albeit slowly. This, however, is a topic for an absolutely new, separate series, to which I will also get eventually.
Last point to wrap it up:
Noeline says: 'The celebration of mass is a satanic ritual that celebrates the eating of the body of Christ and drinking of his blood.'
Actually, this ritual is a left-over pagan ritual, adopted by Christianity after it suppressed paganism. It symbolizes partaking of the energy of Christ, imbuing yourself with his spirit. Since Christ symbolizes love and selfless purity, it basically signifies a desire to be like him, hence ascend. However, in 3D, in other words, in our fully manifest PHYSICAL WORLD, humans often can't simply think or be. they need to manifest everything into 3D; make it touchable, tangible. Evolved souls don't need that, but most humans do. By the way, there is nothing wrong with that, as long as it doesn't harm anyone.
In the ancient days in CERTAIN (not all) pagan traditions humans ate the body of a specific animal to imbue themselves with that animal's power. Humans were also sacrificed to gods. These rituals, which sound awful today, in old days were what the full 3D incarnation demanded. Humans, shall we say, were too literal. They needed to touch, feel and eat everything to partake of the energy they wanted. To this day, in the Middle East they sacrifice animals and often treat humans with outright cruelty.
In subtler and more evolved ancient societies, such as the original Vedic world, humans had representations of various pagan gods and universal forces, such as certain foods, flowers, tree bark, crystals that they ate, rubbed into their skin, created tattoos, with which they decorated their bodies and homes.
In other words, eating of the body of Christ and drinking his blood is a modified pagan ritual to suit Christianity's agenda. Since we lost connection with the logic of ancient rituals, it may seem bizarre from today's perspective.
I won't go into the meaning of the word 'mass.' But again, this word comes from the same Vedic Slavyano-Arian source, something forgotten by most humans.
I will briefly say that 'satan' comes from the same root I discussed above: 'svet' – light. It becomes 'sat' here, basically signifying 'fullness.' Fullness as in: Mother Earth is full, bountiful. It also has a relation to the sacred feminine connected to Mother Earth.
It was a Vedic word. Recall what I said, Vedics were the biggest enemy and competitor of Christianity. Moreover, the sacred feminine had to be suppressed by the patriarchal Christian society. Therefore, any good Vedic words became bad words in the Christian reality as humans needed to be brainwashed into submission. The same process is happening today in Ukraine and many Western countries, as history yet again gets re-written and energetic polarities get reversed from plus to minus.
However, this time it won't work.
Watch Exclusive Video ESR4: Alien Technology & New Russian Weapons
Read ESR3: OLIGARCH WARS
Find all EARTH SHIFT REPORTS
Read THE EARTH SHIFTER
Follow:
Twitter @LadaTweets