Blog Archives
Finally, we are able to delve further into one of the reader most requested topics, FORBIDDEN vs. TRUE HISTORY & LINGUISTICS. This report is a continuation of one of FuturisTrendcast's most popular articles: Forbidden History: Are Scandinavians Slavs?
Over the past 3 years many have asked me about the meaning and mystery of my name. Some of my astute readers have figured it out on their own. This is evident when some of you call me 'Lady Lada.' 😉
Today, I want to tell you the whole story…
Goddess Lada – Russian painting
The ancient Russian Vedic Goddess Lada is often depicted with white swans or white doves. Lada is very powerful and her Earthly responsibilities are many. She is in charge of such uplifting things as: spring and summer, sun, harmony and balance, goodness, friendship and good will, love and happy marriage, overcoming obstacles, smooth sailing, positivity and good luck. Lada is also responsible for creativity, abundance and children.
Goddess of Harmony Lada's temple and her symbols: wisdom, light, white swans, water and ladias
Russian language: the Earth's Truth Code 
You may have heard me say this before. There had been many times in history when it was dangerous to speak the truth, for which punishment would be death. Then, in their infinite wisdom, the Wise Ones and Earth Keepers hid the clues in plain sight, leaving them behind for future generations to re-discover. Although compromised due to centuries of various extraneous elements littering it, the Russian language remains the Earth's Ultimate Truth Code and one of the most important living proofs of humanity's true history and roots, hidden in plain sight.
The role of Sanskrit, the closest sister language to Russian is the same: to serve as the hidden treasure trove of the keys to rediscover the truth. The Sanskrit Vedas have preserved much of it. The drastic difference is that Sanskrit has not survived the impact with reality. It is by all definitions, a dead language, studied based on ancient texts that thank goodness survived. Only the tiniest of echoes of Sanskrit remain in contemporary Hindi.
Russian is a full-fledged major living and evolving language that has been preserved by the population of the Great Russia despite persecution and wholesale destruction of memory, ancient knowledge, Vedic wisdom and books. Speaking of which, when people remark to me in reply to my mentioning the Rus Vedic past that it sounds just like Hindu Vedas, this is simply because it is one and the same.
The huge value of Sanskrit and Hindu Vedas is that they were more hidden and therefore missed by the West, when history was re-written. Therefore, they avoided a wholesale destruction, such as the Russian Vedic chronicles endured. This is why Sanskrit, the frozen in time language, is so important to re-discovering our true roots.
In very ancient days, when the Ice Age made it impossible for people to exist in the far north between the Ural Mountains and Siberia, where the original Arian Vedic Rus civilization flourished, also referred to as Hyperborea, one branch of it spread to Europe and another to what is today called India, becoming Brahmans and bringing the Vedic philosophy. There were other branches that moved further south as well, at different times. The Vedic philosophy and lifestyle was prevalent among the people of not only contemporary Russia/Ukraine/Belarus/Siberia and much of northern Eurasia (together we may call it the Rus Civilization), but all around Northern, Western and Central Europe as well.
We briefly touched upon what Vedism means in Forbidden History: Are Scandinavians Slavs? I also provide a substantial number of linguistic clues in ESR6: Ukraine – New Khazarian Khaganate?
What does the word Vedic or Vedism mean? It means 'true knowledge.' Every day, without thinking, we use a large number of derivatives from these words. They are present not only in Russian, but in many European languages – clues hidden in plain sight.
According to Russian researchers Vedic vision and lifestyle was gradually suppressed in Western and Central Europe approximately between 10th and 16th centuries, Catholic religion and inquisition playing the key role. Together with it, the ancient Rus language was also replaced all over Europe.
Despite Russia adopting Christianity, Vedism coexisted with the new religion more peacefully and remained prevalent in Russia until about 17-18th centuries. At that point a drastic shift towards the West occurred in Russia, and Vedism was brutally and subversively suppressed, to be replaced with overly aggressive, yang, individualistic, profit and money oriented culture of then Western Europe.
Ancient books were destroyed, carriers of Vedic knowledge were eliminated and true history was re-written, shortening, mutilating and isolating Russian history, while glorifying and lengthening the history of everything else.
It was history's grandest heist pulled in front of everyone's eyes. And humans just ate it up, or became complicit. I have only began scratching the surface of the truth – much more to follow in my future book, THE PUTIN ENIGMA!
It was part of the previous global rebalancing. Between 15th and 18th centuries, Russia the Great Balancer gradually shifted the weight of the world's development towards the West, to allow for a more yang-energy and individual-values-driven development of mankind. This seemed a necessary adjustment due to the excess of yin in human existence a the time. But as it so often happened in human history, it went all wrong. The West perceived the shift facilitated by Russia the Great Balancer as a gift from heaven, thinking itself exceptional. Instead of serving others, it began its global quest to subdue the rest of the world.
But nothing is forever, and today The Great Balancer has begun another EARTH SHIFT, away from the West. Unlike the previous shifts, this one is different and aims to restore the proper yin-yang balance on our planet, ushering in the era of Russia. This is why I call it THE GREAT EARTH SHIFT.
Because of the THE GREAT EARTH SHIFT, the hidden clues are beginning to be revealed. The majority of them are re-discovered in Russian language, but a large number turn out to be hidden dormant in other languages, such as English, Ukrainian, Swedish, Italian, Spanish, Mandarin, Sanskrit and others. As the consciousness of mankind awakens, these clues suddenly begin being understood by those who have eyes. More and more information is coming to the surface, as the right people come along who can show the way.
Since I was a child I was pointing out certain inconsistencies and discrepancies in the official narrative. I was 5 and just learned to read when my parents took me to the Odessa's unique and beautiful Archeological Museum. The guide was droning on about the unknown and mysterious civilization of Etruscans, who lived in Italy circa 700 BC, and how their language still cannot be deciphered by linguists. She showed us the amazing pieces of art they left behind. Even then, at my early age, it was hard to imagine these pieces were made in 700 BC, when – if we were to believe the contemporary fake historical science – humans were much less evolved than us today and when technology for making such exquisite items shouldn't have existed.
Being small, my eyes were level with the sign on the glassed stand, which read: 'Etruscan stella, circa 700 BC, language unknown.' In Russian the name of that mysterious ethnos read like Etruski. I whispered the word to myself, bored with the guide's not very interesting story. Suddenly, I announced for all adults to hear: 'Etruski means 'Eti Ruskie. They were Russians!' (Eti Ruskie means 'These Russians.')
The silent scene that followed was worthy of a thriller. Adults just looked at each other perplexed, and didn't say anything. Later the incident seemed to have been forgotten. The only thing that transpired was that my mother apparently decided that I was supposed to be a linguist and translator (I think she secretly hoped I'd become a diplomat, actually). Shortly after, she hired me a private English language tutor. My love of everything linguistics never went away and I eventually ended up with summa cum laude Masters in Linguistics and Translation.
When I was a child and later a teen, there were other discoveries of truths hidden in plain sight, such as another mysteriously extinct civilization and language, whose location was in today's Germany. I knew since I was barely 6 or 7 that Prussia meant Po-Russia and the now 'dead' Prussian language was in fact 'Po-Russian.'
How did I know? I simply looked at the word in front of me and read it correctly. Why others were unable to perceive the clues? Because most people don't think and don't pay attention – it's that simple.
Many years later I began receiving confirmations from various linguistic, historical, archeological and esoteric sources, which were not given the time of day by the scientific and mainstream communities, that what I interpreted was correct. And it was only very recently that I received a definitive confirmation from the world-famous Prof. Chudinov that what my 5-year-old self knew was 100% true. Chudinov read the 'illegible and mysterious' dead language of the Etruscans, using one of the four ancient Russian alphabets / writing styles called 'the mirror writing.' He confirmed that the name Et-Ruski (Etruscans) signified Eti Ruskie. The only difference, he actually thought that because of the 'mirror' writing' the prefix should be reversed and it should be read as 'Te Ruskie,' meaning 'Those Russians' as opposed to 'These Russians' who, as Chudinov postulated were the Rus population residing in the primary Great Russian space (contemporary Russia, Belarus and Ukraine). I won't argue on that finer point, but I am still inclined towards my 5-year-old interpretation. As we know, the ultimate truth tends to come from a child's mouth.
Throughout my life, I once in a while amused myself with forbidden history's linguistic puzzles. I'd take a word and peer into it, dissecting it into syllables. Then I would look into what these syllables represented. No one ever taught me that in college, so along the way I also discovered my own Forbidden Linguistics method. I learned that the words' syllables contained much more information than seemed on the surface and that each word no matter how complex, in any language, was formed based on a limited number of seemingly simple building blocks of syllables, roots, suffixes, prefixes and endings. The trick was to put these building blocks together in such a way that it would create the magic of communication. Within these simple syllables the true forbidden linguistics answers were revealed.
Of course, the quintessentially synthetic Russian language turned out to be a treasure trove of secret meanings. But even with purely analytical languages such as English, the amount of information gleaned could be exciting.
Our smart ancestors packed every sound and syllable with a huge range of knowledge. Each consonant and vowel contained a number of important meanings. As more syllables were added to the word, it could express a truly colossal range of notions. Each word, like Lego, could be built and rebuilt in many ways using these intricate building blocks. Oftentimes, I saw full syllables or even full words, compressed or shortened, as we have seen with Prussia above.
I have known for years that a massive amount of meddling was done to our history and that the separation on countries, language and ethnic groups was often artificial or false. There is much, much more to the story. As we continue to journey through The Great Earth Shift, I'll continue telling you everything I know.
GODDESS LADA
Today, our topic is the Goddess Lada. Using Lada Ray's Forbidden Linguistics Syllable Building Block Method, allow me to tell you how the word was formed and what it signifies.
La-da
La in the ancient Vedic Rus mother language signified fertility. It can also signify creativity, joy and positive emotion. Before it signified that, it actually signified the male reproductive organ. La is a very interesting syllable, which is also a sound. You know how when we hum a wordless song, we go 'la, la, la.' The reason we unconsciously hum it is that it is embedded in our genetic makeup that la symbolizes something good and something positive. From the perspective of an ancient human what could be more positive than perpetuation of the species and joy that comes with the act of doing so… It is no wonder that Lada is often depicted with children.
A telling example: La, as used in today's Spanish, signifies the female beginning. La mujer – a moman, La niña – a girl, La casa – a house.
Later, due to the association with fertility and phallus, La also became a building block in signifying an open field. A field could signify a long, large, flat surface, a stretch of flat land, as well as fertile ground. The following words were formed: Russian: po-lia-na and po-lie (poliana and polie both mean fields of different sizes and designation. Ukrainian: lan – same meaning.
Da means yes in Russian. In ancient times, Da was often added to words to underscore the affirmative, positive nature of certain notions. The derivatives of Da or words descended from Da in combination with other Building Block syllables were added as well. You'll be astonished if you knew how many words in various Western and Eastern languages, which insist on being completely separate and unrelated to Russian, carry Da as part of their makeup. This applies equally to many other important Building Block syllables.
Therefore, the very evocative meaning of the word Lada is:
Yes! This is the Goddess of Fertility, Harmony and Positive Energy!
It gets more interesting when we look at all the words originating from 'Lada.' I'll just share a few, from Russian and English. And I guarantee that these examples will blow you away!
Ladia: ancient Rus word for boat or ship.
Keep this in mind when pronouncing 'A' in any Russian word! Russian 'a' doesn't sound anything like English. The closest pronunciation is that of 'u' in the word 'cut,' however, Russian sound 'a' is more open, more powerful and longer.
Ancient Rus ship is called Ladia
The intricately carved and skillfully built wooden boats in those days had the shape of a swan with the bow decorated with an image of a swan, or some other important protector and energizer, such as firebird or dragon. This shape was both ergonomic and stable on the water. It also elicited an image of a graceful swan, who floats smoothly and effortlessly on the water or in the sky. Therefore, it's easy to understand why Lada is often depicted with a swan and why she is responsible for the smooth sailing and dispelling obstacles.
Ladon' (This word ends in 'myaghkiy znak' – 'the soft sign,' one of the unique Russian letters that doesn't exist in Latin alphabet. The soft sign doesn't have independent sound value; its job is to make any consonant it follows very soft). Ь – Мягкий знак (soft sign) and Ъ – твёрдый знак (hard sign).
Ladon' means palm. You can also pronounce it as 'ladoshka,' which is an endearing version.
The word ladon' consists of two parts: lada (or lado) and na. The Russian word Na means 'here,' 'take it, 'have it.' The meaning is that of a generous, magnanimous offer. When you extend your hand you may be offering your good will and friendship. Therefore, lado-na, which later became ladon' is in fact an extension to another person of an open hand, an offering of harmony, friendship and lad.
The Russian word lad, unchanged till today, means just that: harmony and life in graceful agreement with one's environment.  
Speaking of the word lad. Does it remind you of anything, by any chance?
What about this: 'he's a strapping young lad.' According to the online dictionary 'English' word lad means 'a lively or dashing man or youth.' If you ask the online dictionary to define a strapping young lad, here's what it'll tell you: it is a young man who is strong, tall, and looks healthy and active.
If you try to look up the etymology of this English word, you'll probably find all kinds of academics who wasted their entire lives promoting false theories of the origin of this or that, telling you that it comes from medieval English, etc, etc. But what was really there before 'medieval English' ?..
Most likely you won't hear anyone (except me, that is) tell you the obvious: the seemingly English word lad is in fact the Russian word lad (just remember that Russian 'a' is pronounced like the 'u' in hut, but more open and longer).
If anyone in the English-speaking academic circles mentions that there could be a Russian connection, their work will be sidetracked and they will get ignored, or worse. Not being published, noticed, given tenure or grants is the death of any Western academic. That's why if they have no principles or talent, they simply toe the line, or if they do, they suffer in obscurity or get thrown out of the field.
The word Lad in Russian means harmony. The adjective ladniy (masculine) and ladnaya (feminine) signify a young man or young woman who are tall, well-built, healthy and physically strong and active. About a young man or woman who has these characteristics one would say: ladnaya devka (for a girl) or ladniy paren' (for a young guy / bloke). Now compare that to the 'strapping young lad.' It is identical.
Incidentally, the adverb ladno means in Russian ok, fine, it's a deal. In the olden days, this word would be used when a deal was struck, which would often be accompanied with a shake of hands on a deal well agreed upon.
Lada as a young Russian maiden
And here we are getting to the most interesting part, the ultimate proof, so to speak. I know some of my astute readers may have already figured it out.
The English word for lady, such as 'Lady Diana,' is simply put, a derivative of the word Lada. In fact, contemporary English ending 'y' is shortened and modified 'in.' This was done to make its origin unrecognizable.  The same is true for the popular English ending 'ing.'
I wrote previously in ESR6 that the ancient Vedic Rus syllable in signified being a part of something, belonging to an inner circle, having allegiance with, or being a derivative or descendant (a small particle) of something big and important.
You don't have to go far: in the contemporary English we use in every day. Such as: are you in or out, inner, insider.
The very earliest meaning of in is even more striking. It signified the female essence. The word we use today as yin (as in yin-yang) was originally in.
Goddess Lada in traditional ancient Russian garb with her symbol, the white doves of peace
 Therefore, A Lady is a female who follows in the path of the Goddess Lada. This is a woman who is harmonious, fertile, positive, sunny and helpful, who possesses dignity and poise, a good mother, partner and mistress of her domain. Such women were highly regarded and valued and they at one point began being called Lady – a follower or small particle of Lada. To this day you hear people say, 'I am a lady.' This usually refers to a situation when a woman won't stoop to untoward behavior because she has dignity and values herself.
It was much later that the ego led humans to begin using this word, which was supposed to be based strictly on one's merit, as hereditary title, regardless of whether one deserved it or not.
Goddess Lada with baby and swans, among Russian birches, with a Vedic symbol above
Speaking of which, did you notice the use of the verb led, past tense from lead? I won't go into details of how it was formed, but this is yet another example of a word derived from Lada. It's easy to see why: Goddess Lada is responsible for dispelling obstacles, for smooth journey or sailing. Leading (do you see what I see: lead-in), when the whole path is laid out in front of you (laid – yet another Lada derivative!) is one of the aspects of a smooth journey!
Celestial couple: Russian Vedic Gods Lada and Svarog 
What's the meaning of the name Vladimir?
The name Vladimir is another very famous derivative of lad and Lada. One of the eternally popular Russian names, it possesses rare charm and universal appeal. Why is that? Because even if you don't know what the name means, you feel its potent energy.
Most Russians think that Vladimir means 'The Master of the World.' This is because the two obvious words it consists of are:
Noun Vlada (power) or as a verb it will be Vladet' (to own, to be the master of) These are the contemporary meanings of the words Vlada and Vladet'.
And Mir (dual meaning: world, as well as peace).
However, if you base your analysis on my Building Blocks Method and see it multidimensionally, you'll be able to discern the original true intent behind the name V-ladi-mir.
V – Lada – Mir
V means in
Lada means harmony, balance
V lade (in this case it's variation v-ladi) means in harmony with 
Mir means peace and world
The whole name Vladimir, therefore, means:
In Harmony with the World AND In Harmony with Peace
Another way of putting it is:
He who brings the harmonious world (peace)
There are talking names that speak for themselves, and one of the most speaking names is that of the Russian President:
Vladimir Vladimirovich Putin – double Vladimir!
Incidentally, my patronymic is also Vladimirovna. The Universe must be telling us something… 😉
We'll go deeper into the Russian Truth Code in my future book, THE PUTIN ENIGMA. In it I'll speak of the mystical sign of the times expressed through Putin's name and reveal the real multidimensional meaning of his very existence. Release projected for the end of 2017!
Meet Lada the Car
The ship will sail the way you name it. Give it a great name and a successful journey is assured. This applies fully to Lada the Car, a car that had no right to exist, considering the amount of ridicule it encountered in its life. It certainly shouldn't have survived the '90s, when stronger Russian companies had disappeared. And yet this underdog of the global car market survived and continues thriving, despite all odds. I like to say that the name of the Goddess of Harmony and Good Luck is what pulled it through and made it stronger.
There has been much said in the West, including the ridicule, about Russian/Soviet compact sedan called Lada, also known as Zhiguli. To be fair, many Russians to this day are equally unduly critical of Lada Zhiguli, as well as anything the Tolyatti car manufacturer VAZ has ever produced. I daresay this is a strange knee jerk overreaction of a certain part of the population to the fact that at one point Mercedes, Toyota-Lexus and Cadillac owned the global market with their luxury and not so luxury vehicles. I do not understand these people at all. There is a place for all types of vehicles and all types of budgets in the market. Lada Zhiguli certainly has its own niche, and its own loyal following.
Those few who still preserve this kind of attitude, whether in Russia or beyond, suffer from a severe inferiority complex. The majority of people who drive Russian cars are absolutely fine with it, although a large percentage of Russians owns foreign vehicles.
Despite all the above, throughout decades in the West a very serious, albeit small, cult following developed for the Lada cars. They are very economical, handle great in the toughest environments and cost a fraction of what the nearest competitor charges. While the new models keep coming up, some of which were quite cool, at the same time the manufacturer VAZ has decided not to change the retro Soviet look of the originals, classic Lada Niva mini SUV and compact Lada Zhiguli. There is such nostalgia nowadays for everything retro that Lada is back en vogue.
Classic all-terrain Lada Niva
Classic retro green Lada Zhiguli – love the color
In 1980s we owned one in retro blue, like on the pic below:
And this is my namesake, new cool-looking Lada X-Ray:
Incidentally, the logo of Lada's manufacturer is the ancient Russian ship Ladia, which makes sense since Lada is the goddess of smooth sailing, among other things.
The adventurous Lada X-Ray crossover – check out the Ladia logo on the front grill. Lada cars are promoted as very sturdy and reliable all-terrain vehicles:
Finally, Russians began promoting their stuff and putting their best foot forward a bit! It took VAZ employing some Brits to accomplish it though. It used to be that Russians were shy to mention even their biggest achievements. Writing a job resume could be a personal tragedy, since one isn't supposed to brag, you know. And forget promo or boasting! Now you know the real secret why the flashy, manipulative and boastful West was able to get an upper hand over Russia for so long! But now, at long last, that Ladia (ship) has sailed…
For a bit of a chuckle, please also check out my humorous July 2012 LadaRayBlog article on Lada the Car and a few personal adventures riding it around Eastern Europe: A Case of Mistaken Identity: Soviet Cars and My Infamy!
Falsified history and linguistics all around us! In fact, we all exist in a soup of lies and deceit!
One of the bogus theories that has been dominant for centuries is the so-called Norman or Normanist Theory of the origin of the Kievan Rus. The opposite has been proven exhaustively for many years, yet the truth still gets swept under the rug in the West, and it is only now slowly making its way through Russian culture. You can read more in Are Scandinavians Slavs?
Another theory that has been pervasive for many centuries is that of Etruscans, their origin and language. According to anything you'll read anywhere 'it was a mysterious culture of unknown origin (!) that resided in what is today Italy, circa 700 BC, left beautiful objects of art and spoke the mysterious Etruscan language that no one can decipher.' Don't believe me, just look at this Wikipedia post.
When I hear any of this, I don't know whether to laugh or cry. It is worrying how either inept or sold-out the so-called 'academics' are. In other words a very advanced civilization appeared for a short time out of the blue in the middle of Italy. Then, having created a large number of advanced art objects and an absolutely illegible writing system unrelated to anything else in existence, it for no reason at all just went poof!
According to Russian scientists, most notably Chudinov, Fomenko and Nosovsky, Etruscans still resided on the peninsula we call today Italy as late as 16th, possibly as late as 17th, century AD. Recognized as very skilled artisans, sculptors and architects, it was Etruscans and derivative ethnicities who created many amazing architectural wonders of Italy we admire today. The 'unreadable' language of Etruscans, which some forces went to great pains to erase or falsify, was freely read by Prof. Chudinov using… Russian language.
A somewhat similar situation has occurred with another obvious culture that mysteriously 'disappeared' without a trace, Prussians. According to official data, the 'dead' Prussian language just happened to vanish some time during medieval times, along with entire population.
It was also shown by both Chudinov and the Fomenko/Nosovsky School of the New Chronology that history of ancient Rome, Greece, Egypt, etc., was falsified and aged to make the West seem older. Russian history was made shorter and less significant. Further, these and other researchers demonstrated how the world's grandest ever theft had taken place in front of people's very eyes: between 17th and 18th centuries many events from Russian history were stolen or twisted, and attributed to the West. In other words, black was made white and vice versa. This bomb of a story is long, shocking and revealing. One day I'll tell you everything I know…
I have only heard about Chudinov, Fomenko/Nosovsky and other Russian researchers, such as late Prof. Svetlana Zharnikova and late Prof. Levashov, a year or so ago, when I first began searching for confirmations of my own theories and discoveries on the Internet. More and more information is becoming public daily, and more and more voices sound, adding to the whole picture of historic truths vs. falsehood.
I do not necessarily agree with every single conclusion presented by these researchers, but I do agree with their vision, main premise and grand principle of their studies and revelations.
I also disagree with those who try to use this new vision of human history as a means to elevate the Russians and Vedic Rus above everyone else. This reverse elitism I don't condone. I certainly understand that in big part it is a backlash against many years of grave injustices and vilification suffered by Russians. Such response is consistent with the law of pendulum: the further the pendulum swings in one direction, the bigger the inertia that will carry it in the opposite direction, to compensate for it.
However, Russians at their core are very fair, generous and magnanimous. The moment humanity stops brewing in falsehoods it has created and acknowledges the real contribution of the Rus, Russians will forgive and extend their ladon' (hand) yet again.
The Lada Law – law of harmony and good will – will again be in effect
I strongly believe that we are all ONE: close relatives, brothers and sisters. The reason we need to know the truth is not to feel superior to others. Only those with an inferiority complex need that. This fresh knowledge and wisdom are necessary for mankind to get out of the vicious karmic loop in which it is stuck, akin to the groundhog day effect. Only by looking the truth in the eye, making peace, reconciling the differences and wisely rising above past errors will humanity break the karmic cycle.
The parts of humanity that need this closure more than others include: the West, namely USA, Canada and Europe; Ukraine; the Middle East; Africa. Others have lesser karmic debt of varying degrees.
Unfortunately, in the past humans stubbornly preferred not to see the truth because of their ego, fear and greed. As a result, when karmic conflict became insurmountable, wars would begin. Alternatively, plague, cholera and other diseases materialized. Another version of karmic retribution could be Ice Ages, earth quakes, The Great Flood, or the Comet of Karma as described in my novel The Earth Shifter. After wars and calamities, invariably humans would see the light, reform, talk, and try to create a more peaceful existence. Yet, after a while, human memory would fail again.
Some of us are here to remind the rest of humanity that there is a better way. We often have talking names – those names that wayshow what we are here to do. Such as Lada Ray. Or Vladimir Vladimirovich Putin.
Why history was falsified and Russian history shortened 
The same sorry state of affairs is taking place in other sciences. A good example is archeology. A very common situation is when an archeologist finds items inconsistent with official theories. Such discoveries, offered to us by the Mother Earth in order to give a hint of our true history, normally get buried.
The reason for that is threefold:
1. A powerful sold-out 'academic' lobby that exists in any science. Such lobby, consisting of those who built their careers on false theories, cannot fathom allowing any other theories, which would dampen their reputations and render their entire lives useless. In other words, an ordinary human ego at work.
2. The consciousness of mankind, I am sorry to say, is still not good enough and high enough to allow the truth to come through. When consciousness is high enough, the breakthrough has to happen. There are hopeful indications that the truth is being heard by more advanced humans. The cracks in the old are developing, and I, on my part, will do everything in my power to help spread the truth, knowledge and light as The Great Earth Shift progresses and takes hold on the planet.
3. The most obvious reason for falsifications and today's false reality is the extreme Russophobia by the West. There is a very serious and deep-seated reason for that. I discussed it previously in ESRs and articles, and I will definitely continue talking about it in THE PUTIN ENIGMA.
To wet your appetite, here is a brief version: The drive of the overly yang West to suppress and malign Russia the Great Balancer has to do with the desire to take over the world.
To be sure, Russians are as much to blame for allowing all this to happen. That said, we have to look into the future. It is now time to correct the horrific distortions and right the wrongs.
My favorite multidimensional tools for revealing the truth & undoing falsified history 
As I mentioned many a time, in fact, linguistics is probably our best multidimensional tool for figuring out how much our past has been distorted and what our true history should look like. In connection with other disciplines, such as anthropology, geology, archeology, genetics, as well as the very unlikely sciences such as math, astronomy and computer science, linguistics can recreate the picture of true history of which we were robbed.
To be honest, there are much better multidimensional tools for knowing your past, present and future. These tools are Vedic in nature. They are claircognizance, clairaudience, psychic regression or progression, shamanic travel and Akashic Records. Quantum Calibrations performed through kinesiology testing are also helpful.
However, most humans cannot understand these tools, nor know how to use them. As mentioned, the human consciousness level isn't allowing such advanced tools to be used properly.
In this situation, the very best tool is actually linguistics, including etymology, toponymics, comparative linguistics (not the false kind used today, but the true one), true timeline & temporal linguistics. But forget history of languages and anything that relies on formalized history, as much of it is a lie. The new promising tool, introduced by Russian linguist Valery Chudinov, is called geo-linguistics. Chudinov is very important to rediscovery of our true roots. Remember this name, you'll hear me mention it in the future!
Goddess Lada on handpainted Palekh lacquer box, with her followers
Mystical life in ancient Vedic Rus – Russian painting
P.S. Glitch fixed, FORUM is now back up and you can again leave comments on FuturisTrendcast! THANKS TO 1EARTHUNITED MADDIE FOR HELP!
******
Dear readers,
The events surrounding Ukraine and DLPR are continuing to heat up and accelerate. Many interesting events are also taking place in the post-Soviet space and all over Europe. I promised you all a new Earth Shift Report on Ukraine. However, I've decided not to publish it, after all. There are many big projects I am working on, including my book THE PUTIN ENIGMA. Completing and publishing my book is my first priority this year.
Therefore, for the lack of time, instead of an ESR I am offering you a series of free articles and videos on Ukraine and Donbass. The short list of all recent pieces is at the end of this article. For more Ukraine/DLPR related pieces, including the ones I wrote between the beginning of 2014 – end of 2016, go to CATEGORIES: Russia and Ukraine on the right navigation bar.
It often takes days, and sometimes longer, to write every single article or produce a video. If you would like to donate so I could continue my free work, please go to SUPPORT. One time, monthly and BTC donation options are available.
I also want to draw your attention to the friend of FuturisTrendcast and our long-time contributor, Stanislav Sokolov (Nemo), and his blog Stanislavs.org. Stanislav lives in Norway. He is doing a very big and important job of translating to English many of the Russian texts, interviews, geopolitical and history articles and videos in order to provide an opportunity for the English-speakers to understand the Russian culture, history and reality. In the past, FuturisTrendcast featured Stanislav's articles and translations. I encourage you all to visit his blog and discover his contribution for yourselves. Especially, please make it a point to visit his latest piece:  The Magic of the Children's Films from the Soviet Union. I trust Stanislav's judgement; you can confidently believe you are getting truthful and high quality information from him. Please support Stanislav's valuable and important work by visiting his blog and spreading the word!
If you want to learn more about the Russian culture, visit our RUSSIA page where you'll find tons of links to my prior articles, pics, videos, film and music recommendations and resources. I also posted some of the Russian films with Eng subs in my New Year 2017 article.
On pic: Russian Bear, coping with Ukraine's madness, writes: "Patience is the only way to survive in the world of idiots." 
Donetsk Ultimatum to Ukraine Oligarchs: Pay Taxes or Face Nationalization.
Will Russia introduce visa regime for Ukraine?
Yesterday, the Head of DPR Zakharchenko announced that on March 1 those Ukraine oligarchs whose properties and factories in Donetsk Republic are still registered in Kiev must re-register in Donetsk, or face nationalization. Till now, most factories and mines in DLPR have been producing coal, metals, chemicals and energy, while profits were enjoyed by the junta-friendly Kiev oligarchs and while taxes were paid by said oligarchs to the Kiev regime. In turn, Kiev used this money, as well as the energy and products manufactured in Donbass, to bomb the people of DLPR.
As of now, DLPR are losing billions of rubles on this scheme, not to mention the risk to the peaceful population. The public pressure on authorities has been tremendous. A warning was sent to oligarchs some time ago that they must re-register their ownership with Donetsk and Lugansk in order to pay taxes locally, instead of Kiev. The pre-announced end date for re-registration of factories in DPR was to be March 31; however, the timeline has accelerated.
The brutal bombings by Ukraine army, continued lies by the West and Kiev, cover-up of the true state of events by the supposedly 'neutral' OSCE observers, and the latest coal blockade of Donbass by ukro-nazi battalions – all this has expedited the shift.
No question, the nationalization of the Ukraine oligarch properties in Donbass will go ahead and very soon. Also no question, this bold move was agreed upon with Moscow. The move essentially means that Donbass plans to re-orient its economy and its trade to Russia. I can tell you more: knowing how Putin operates, the groundwork for the re-orientation of the Donbass economy have already been quietly prepared.
In turn, this means that DLPR are about to expedite the process of distancing themselves from the ukro-nazi Ukraine. Coupled with Russian recognition of the Donetsk and Lugansk passports by Russia (read below on that), this is a very serious shift.
Incidentally, the West, entirely preoccupied elsewhere, completely missed these moves. This is in line with how Putin operates.
Ukraine oligarchs and the Kiev junta, most notably Renat Akhmetov (ethnic Azerbaijani) who still owns half of Donbass, have been enjoying a free ride. While DPR and LPR are de-facto independent politically, the taxes from profits earned by the factories, power stations and mines in the break-away republics are still paid to Kiev.
The reason I pointed out that Akhmetov, once the richest man of Ukraine according to Forbes and now a nearly bankrupt oligarch, is Azerbaijani is not because I have anything against Azerbaijan or any other nationality. I believe we all should equally respect each other.
However, the ordinary citizens of what is today still called Ukraine (but won't in several years) can't help but notice that for some 'strange' reason the majority of the Ukraine oligarchs and much of the top politicians aren't either truly Ukrainian or Russian. There are Jews, Poles, Georgians, Armenians, Azerbaijanis, Americans, Canadians, western Ukraine Bandera followers. This fact creates an additional friction and blame game. By all definitions Ukraine today is under foreign management and foreign occupation. Under the circumstances, the infamous anti-Russian 'Euro-Maidan' slogan 'remember foreigner, Ukrainian is the master here' sounds like a bad joke.
It doesn't help that the ukro-nazi junta killed off, jailed, scared to death or expelled out of the country anyone who loved Ukraine and who could make a real difference. Today the reality is such that the majority prefer to leave rather than stay and fix things. It's especially telling how far gone the country is when the majority of the population can't wait to leave it.
This is a small consolation for the people of Donbass, who are being bombed by vicious ukro-nazis. There has been a lot of protests against the Kiev oligarchs still owning half of Donbass. For a while both DLPR and Moscow have been reluctant to rock the boat, giving the chance to the Minsk peace process and possibility of reconciliation.
The problem, as we discussed in previous articles and video (see links below this post), is that the economy of Ukraine was built in the USSR and the Russian Empire in such a way as to logistically be closely and efficiently entwined. Energy and raw material sources were located in logistical closeness to production facilities. The high tech companies were placed where there was an abundance of educated work force, and all that was connected via rail to the Black Sea ports and transportation hubs for fast distribution. This well-oiled infrastructure built by generations of ancestors is very hard to change. It costs money, time and resources to re-structure and redirect the flow of goods to other markets.
For some time there had been a certain sliver of hope that a drastic scenario could be avoided. However, an urge to disengage the DLPR economy from Kiev influence has been strong. The authorities are now using a pretext of the ukro-nazi coal blockade of Donbass to push through the nationalization, which has been on the menu since 2014.
Simultaneously, the still remaining few ties with Ukraine are being severed, as Donbass continues distancing from Ukraine and aligning with Russia.
I again want to stress for those in the EU and US who have to do with decision-making and who may be reading this. Russia and DLPR proposed a compromise solution: the Minsk agreements. They hung on to these agreements, attempting to fulfil them despite Kiev bombings, only to be met with lies, anti-Russian propaganda and sanctions by the West. As always, trying to reason and make deals with the West proved pointless. Now the ship has sailed and the clock cannot be turned back.
Let's recall that a similar situation occurred in Crimea. The decisive actions by Russia to sever all ties between Crimea and Ukraine took place after the Crimean Tartar terrorist battalion headed by Isliamov, together with ukro-nazis, blockaded food, water, and at a later date, all power to Crimea. The December 2015 power blockade nearly created a humanitarian catastrophe, leaving 2.5 million people without electricity and heat in the winter.
Up till that moment Russia supplied extra electricity to Ukraine at heavily discounted rates or free, so the needed amount of power would in turn be released by Ukraine for Crimea. During Soviet times the power lines, water and food supplies, as all infrastructure and economy of Crimea, were closely tied into Ukrainian grid for efficiency's sake.
During power blockade, Russia acted swiftly to purchase Chinese power generators, build new power stations, as well as the underwater 'energy bridge' from mainland. This averted the humanitarian catastrophe. In the final analysis, it allowed Crimea to develop much faster.
The food and water blockades have also been dealt with.
The new railroad to bypass Ukraine is being built and the new Kerch Bridge to Crimea from the mainland is also being constructed. This mega- bridge, already dubbed 'the project of the century,' is a marvel of engineering based on its length, scope and the fact that up till now it seemed impossible to build a bridge in that area due to enormous distances, violent winds and deadly currents.
The Kerch Bridge will eliminate what's left of deficiencies and create a tourism boom for Crimea.
For DLPR the process of distancing from Ukraine is also about to become irreversible, Minsk-2 or not. Minsk-2 peace agreement was in fact a way to slow down the war, restrain Kiev from the worst possible actions, and give more time to Russia and DLPR to regroup. Minsk was never a truly working platform and peace with the ukro-nazi version of Ukraine is not possible. Any meaningful change will only be possible after this junta is gone.
The only way to have it gone is to make the West loosen its grip on the poor Ukraine and stop supporting the destructive ukro-nazi/oligarchic regime in Kiev.
However, by the time it happens DLPR would be completely de-facto independent of Ukraine. The silly ukro-nazis through their blockade are only expediting this process.
RUSSIA RECOGNIZES DLPR PASSPORTS; VISA REGIME WITH UKRAINE NEXT!
A recent breakthrough: Russia officially recognized the DPR and LPR passports. This effectively means that people from these areas will have equal with Russians rights to apply for jobs, live and study in Russia. Up till now there was no way to tell a Russia-hating Bandera ukro-nazi sympathiser from western Ukraine, from a friendly Donbass refugee. Either could have arrived to Russia as migrant worker, carrying the same Ukrainian passport.
Recently, there was a very unpleasant episode in St. Petersburg that caused a Russia-wide outcry. In one of the city hospitals, Russian nurses on night duty noticed several migrant workers from western Ukraine, celebrating the death of the slain Donetsk commander Givi and wishing that Putin, Zakharchenko and Plotnitsky would be next. It appears these western Ukraine migrant workers were employed as low-grade nannies or care-takers. Givi, just like Motorola and others before, was killed as a result of Kiev junta's terrorist act.
The outcry in the Russian society caused authorities to reconsider who and how they let into the country. As of now, at least 3-4 million migrant workers from Ukraine are in Russia. Many are normal and friendly to Russia people from the South and East of Ukraine. However, many of those who are Russia-friendly try to move to Russia permanently. The migrant workers, who arrive for a period of a few months on a temporary visa, then exit Russia and return again, are primarily from central and western Ukraine. Among these, there are many who make money in Russia, while hating the hand that feeds them and supporting the war against Donbass.
~~~
THE SHIFT UNDERWAY! I have to note the following important Earth Shift facts. The process of questioning who and on what premises is let into any individual country is presently being considered by many countries on the face of the earth. The old systems are not working well any more as the Great Earth Shift progresses. This is also the result of the Period 8 (we'll talk about that in one of the future webinars). We will continue seeing the breakdown of pre-existing and gradual manifestation of the new systems, in all areas of life. The new systems will be based on different principles and they will begin materializing between now and the next few years, continuing through the following two decades.
~~~
The recent escalation of DLPR bombings and the present coal blockade of Donbass caused Russia to finally act. This is only the first step. The next step will be to limit the inflow of unfriendly to Russia work force from central and western Ukraine, while favoring the DLPR workers.
I agree with the prediction of this widely anticipated move: by recognizing the passports of DPR and LPR, Russia is preparing to install a visa regime with Ukraine. This will be a very healthy move for many reasons. Among them: it will limit the ability of various shrewd western/central Ukrainians to make 4-5 times their usual salary in Russia. Deprived of their usual incomes, said western/central Ukrainians will feel pressure to rebel and unseat Poroshenko's regime in Kiev. In turn, the rebellion of the largely Bandera ukro-nazi regions will distract the regime and aid the people of Novorossia (presently Eastern and Southern Ukraine) to free themselves from the junta and foreign yoke. There may be a line of secessions, or similar outcomes, all over Ukraine.
An interesting bifurcation will also take place. Some people from the junta-occupied parts of Ukraine will begin acquiring DLPR passports as a desirable commodity, to have an entry point into Russia. There already have been inquiries from Odessa and other parts as to how to obtain said passports. Zakharchenko has thrown hints that it won't be a problem. This tells me that DLPR will be used as a sorting ground, so to speak, to separate the wheat from the chaff within Ukraine.
By the time the Kiev junta is gone, the population of DLPR somehow miraculously will expand. This population will miraculously spread all over Ukraine's territory. Before you know it, these people, for instance, will begin influencing the elections in their respective areas. The possibilities are many. The exercise of soft power may lead to a peaceful shift of the remaining territories of Ukraine towards Russia.
Another indication of the upcoming Shift in Ukraine:
In December 2016 Moscow district court recognized the February 2014 Kiev Euro-Maidan as an illegal coup d'etat. The complaint was filed by a Ukraine Rada deputy from western/central Ukraine, Vladimir Oleynik, who was never particularly pro-Russian and was at one point in favor of euro-integration. His position, if anything, was pretty wishy-washy and middle of the ground. However, even this deputy was forced to flee Ukraine by the junta and ukro-nazis, after he spoke up against the coup and the s0-called 'euro integration' contrary to the interests of his country.
The Moscow court decision opens a wide range of possibilities, such as announcing that the present government in Kiev is illegal, demanding international war crimes tribunal, going to the international human rights court, etc. This decision can be built on in various ways – more developments to follow in 2017-18!
PUTIN AND RUSSIA:
As you've noticed, Russia only reacts, never initiates. Every mistake by Kiev and their handlers is used to ever so slowly change the situation. Recall one of my many 2014 predictions on Ukraine: 'Russia will use all quiet, peaceful and legal means to slowly rebalance the Ukraine crisis – until Ukraine shifts completely towards Russia.' As we see, this one is also coming true, as we speak. (Recalling it, I just can't believe how hard some people had argued with me on that! Such silly arguments are too tiring and they distract me from the important stuff.)
Putin is the grandmaster of the global 3D chess. He will act when no one expects, and his next move will be as winning as any other we've observed him make so far. As our Russian Bear says, 'patience is the only way to win in the world of idiots.'
Putin has plenty of patience, but as the real grandmaster of the Eastern martial arts, he knows how to spring into action on moment's notice. This is the way of the wise and highly developed souls: going from an absolute inner peace and immobility to a fast and effective action in a blink of an eye, when no one sees you coming. This is the winning formula.
TO GAIN A FULL PICTURE, DON'T MISS THESE RELATED PIECES!
 ******
Hello, dear friends,
It's time to pop some virtual champagne and say a toast!
Lada Ray is celebrating 5 Years with WordPress!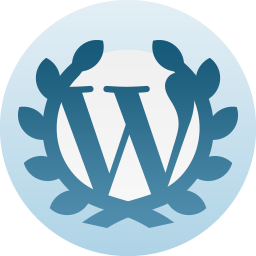 Happy 5th Anniversary with WordPress.com!
Thanks for flying with us. Keep up the good blogging.
It all began 5 years ago, in November 2011, with Lada Ray Blog – a humble author's blog.
Two years later, in the end of 2013, anticipating what was about to happen in Ukraine, I started FuturisTrendcast, which became active as soon as the events in Kiev escalated. As of March 1, 2014, FuturisTrendcast had a mere 10 followers, 2,000 clicks and 500 blog visits.
Less than 3 years later, FuturisTrendcast has over 17,000 followers from more than 80 countries, and it is closing in on 800,000 visits.
What's up: lots of breaking news and announcements!
I have taken a few days off after all the hard work associated with US Elections and Trump /Hillary predictions. I have to say, unusually for me, I felt exhausted.
First of, all my US Elections predictions have come true. Some additional ones are beginning to manifest.
Those who are new or those who haven't had the chance yet, please listen to my FREE US Elections and US future predictions videos on YouTube (please make sure to like these videos, comment and subscribe to my channel!).
Listen FREE on YouTube!
LADA RAY'S FINAL US ELECTION PREDICTIONS P1 (ADDENDUM to EarthShiftReport16: US ELECTIONS)
If you haven't yet, please donate & listen to whole ESR16 (main 2-part report + 2-part addendum):
The new NO. 1 Earth Shift Report BESTSELLER!
EARTH SHIFT REPORT 16: US ELECTIONS & WHAT WILL HAPPEN AFTER
More links and info about both main report and addendum, plus links to free YT videos are in these two FT posts:
Many of you have donated and listened to EARTH SHIFT REPORT 16: US ELECTIONS & WHAT WILL HAPPEN AFTER. For the first time ever, it has overtaken the Earth Shift Report follower favorite and our perennial bestseller EARTH SHIFT VIDEO REPORT 4: ALIEN TECHNOLOGY & NEW RUSSIAN WEAPONS for the No.1 Bestseller spot!
 A sincere THANK YOU and THUMBS UP to all those who have generously donated, and those who supported EARTH SHIFT REPORT 16 and Earth Shift Reports in general this year!
YOU ALL ROCK! 
Your donations help us tremendously to continue our work and to offset some of our security and equipment expenses. They also provide a much-needed encouragement and support, helping us to keep going, despite all the obstacles, trolls and hacks!
There is more!
Dear loyal supporters, please read about the upcoming VIP gifts at the bottom!
BREAKING GLOBAL EVENTS GALORE COMING YOUR WAY!
There are many major Earth Shifting events that have happened and continue happening all around the world. While we all were fixated on US elections, presidential elections took place in Bulgaria and Moldova; in both pro-Russian candidates led the electoral race.
Breaking news: the new Moldova President-elect is pro-Russian Igor Dodon!
Meanwhile, the presidential elections in the breakaway Pridnestrovie (Transnistria) are also nearing.
For much more about what's happening in Moldova, Pridnestrovie and the pivotal, yet convoluted, Black Sea region read: Earth Shift Report 8: BLACK SEA GAMBIT.
While we all followed US Elections, the Idiocracy+ dumb and dumber in power in Kiev managed to almost get Ukraine into a war with Belarus, and they succeeded in getting themselves into very hot waters with Trump, even before he took office. Ukraine is facing a devastatingly cold and disastrous winter, Kiev junta is on its last legs and for the first time since 2014 coup, a genuine revolt is brewing.
All the above is happening just as I predicted in 2014 and 2015!
Meantime, in Moscow, St. Pete, Crimea and Donetsk major terrorist plots have been uncovered by FSB and MGB (MSS of DPR).
At the same time, the Carlsen – Karjakin 2016 World Chess Championship is taking place in NYC. Already dubbed 'the Chess Cold War,' it has more geopolitical stories to tell than appears on the surface. By the way, I have a prediction regarding the outcome of this record-setting match.
All these events deserve separate articles and videos. I'll be coming out with posts and YT videos this week and next, where I'll tell you all about these events, with additional predictions! Sometimes I may have to post 2 articles and/or videos per day to catch up on everything important!
Please stay tuned and don't miss anything!
HOLIDAY SEASON IS COMING
AND WE WANT TO GIVE BACK TO OUR WONDERFUL FOLLOWERS! 
I
As I mentioned previously, I much value loyalty, generosity and high, positive energy. Therefore, as previously promised, we will have some gifts delivered via email to our VIP contributors and supporters over the Holidays.
These gifts are our heartfelt thank you for those who have been long-term and most loyal supporters of Lada's work through liking, commenting, helping and promoting, those wonderfully loyal followers who have been donating monthly, and those generous people who have been donating substantial amounts multiple times.
If you are in one or more of the above categories, please make sure Lada Ray email (which you should know) is on your accepted list and make sure your email accepts bcc list emails (we go either by Paypal or FT email you provided). Depending on your email provider, there is a chance that our bcc email may end up in your spam folder, so please check you spam folder periodically during this Holiday Season!
The emails will be entitled VIP GIFT from LADA RAY.
But that's not all! We'll have FREE gifts for everyone!
So not to miss anything, subscribe to FuturisTrendcast, follow Lada Ray on YT and @LadaTweets on Twitter, and explore the constantly updated free pages on LadaRay.com!
II
Much more coming your way…
We are approaching the Year 2017, which is ranked as Year No.1 in numerology. It is also the Year of the Rooster, according to the Chinese Horoscope. Per my predictions in EARTH SHIFT REPORT 16, we are approaching the most important and Earth Shifting time of this decade and beyond, when new events and breakthrough changes will continue accelerating. 2017-18 will be pivotal years for humanity and for each of us.
There are few more practical earthly wisdom systems than Feng Shui. It works with you to co-create a more secure and fulfilled life. I feel that this is a great time to share more of my feng shui knowledge with you all. This knowledge will serve you well and it will become exceedingly valuable during the upcoming Earth Shift turmoils. (As some of you may know, I am internationally certified Feng Shui Master: MORE).
I am working on expanding, and adding more crucial info to my signature Your Personal Feng Shui Empowerment & Success Report by Lada Ray. The report will be enriched with additional valuable and unique advice on how to best benefit, and how to protect yourself energetically, in the upcoming Year of the Rooster.
We will also be coming up with separate Feng Shui and Energy reports, which will contain Lada Ray's advice on how to protect yourself while traveling, especially to foreign countries (which more people will be doing); how to clear and balance energy; how to protect your home and loved ones, especially, in view of the upcoming Energy Earth Shift and the associated increase in violence.
Stay tuned for the enhanced and new Feng Shui services, which will be announced by the end of November – beginning of December 2016, in time for the Holidays!
III
Lada Ray's Trendcasting, Predictions and Revelations have only begun! There is so much more where that came from!
In the Year 2017 we plan to begin
Live Lada Ray Webinars!
The first 2 webinars will come out in January and February. They will be about the Trump Revolution and what the future holds for America and the West. Official announcements about these live webinars are coming. Please stay tuned!
Another 2017 preview! Stay tuned for Lada Ray's new book, THE PUTIN ENIGMA. To answer reader questions: yes, it will be available in both ebook and paperbook (print) formats and it will be sold internationally. Preliminary release date: November 2017. More info coming next spring!
All about Lada's BOOKS.
We'll have more breaking news and captivating announcements throughout December-January.
The Age of Great Discovery and Revelation has only begun! 
Please stay tuned by subscribing to FuturisTrendcast, following Lada Ray on YT, @LadaTweets on Twitter and by exploring the many new free pages on LadaRay.com!